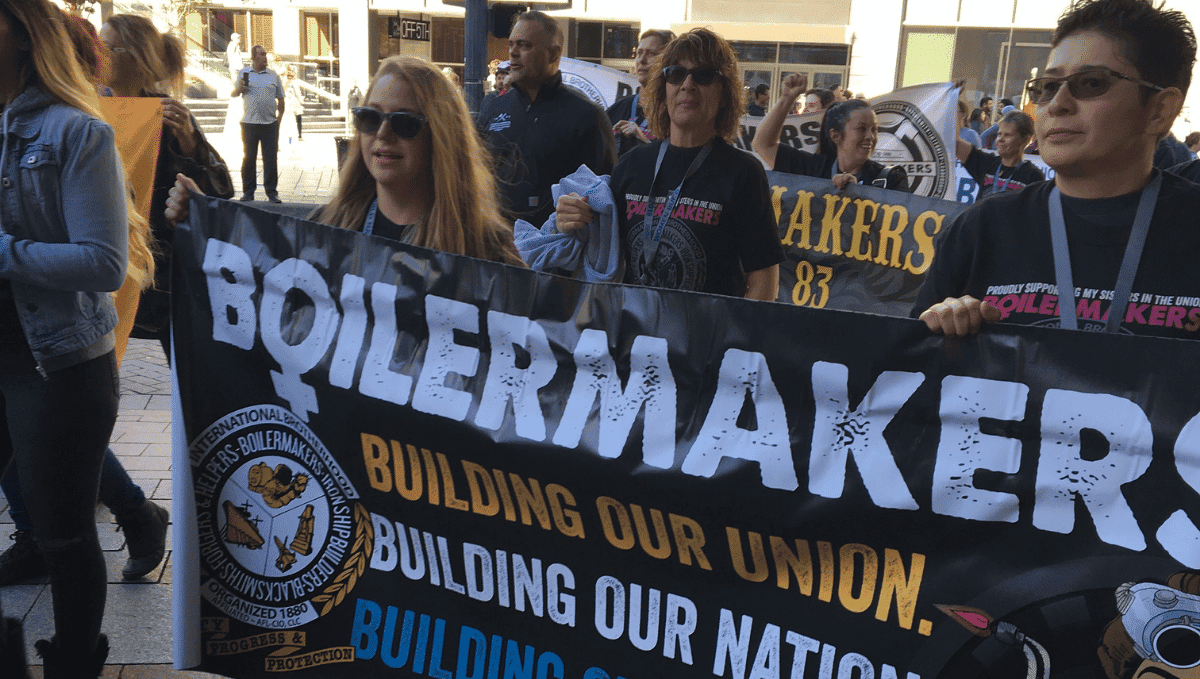 The Boilermakers union merger FAQs
Frequently asked questions about our proposed merger with the Boilermakers union
FAQs - proposed merger with the Boilermakers union
A: You will still have the same structure of workplace reps as before, elected in the same way, and our Helpdesk, legal and other support will remain unchanged – if anything, it will be enhanced with our ability to recruit more paid staff. Your reps will have access to better training and support. We will be able to fill our existing staff vacancies, as well as recruit 11 new Organisers and your reps will have access to the Boilermakers' training programme in addition to our "Going Beyond" training.
A: No. Membership subs have not increased for a number of years and will continue to be decided by delegates to TSSA's Conference, as before. The financial support the Boilermakers will give us will hopefully mean there is less pressure to increase your subs to cover our running costs.
A: Yes, we will continue to engage our solicitors (Morrish & Kent Carty ) to represent you and provide appropriate legal advice and member services such as wills and probate, personal injury claims and buying and selling property. We will also continue to provide advice, support and representation in employment law matters. With the greater resources available to us as part of the Boilermakers' family we will be better able to support and represent you in the future.
A: As always, the easiest way to get in contact with us will be by talking to your rep or if you don't know who they are, by calling or emailing the Helpdesk.
A: Yes. We know that the Helpdesk is a valuable resource to our members and reps. Merging with the Boilermakers will protect the future of our Helpdesk and allow us to enhance the services and support already provided.
A: No. We will keep our name, becoming known as "TSSA – part of the Boilermakers family", our branding, our reps, staff and history. We will still have everything that makes us TSSA – we'll just be better resourced.
A: The Boilermakers was originally a railway union. Like us they have widened into other industries, but that shared railway background means we have much in common and led first to our strategic partnership and then to their merger offer.
Merging with the Boilermakers will mean not only that we can fill our existing five vacancies but also that we will be able to employ 11 more Organisers focused on growing our membership and industrial strength. It is a great offer, and it is right that we put that offer to you.
A: Owing to the Pandemic, and the looming cuts to railway staffing, TSSA, like most unions, is facing a significant drop in income. We cannot continue as we are. We need to take steps to secure the union's future.
Our last audited accounts for 2020 showed that we made a loss of £1.2 million, and we are projected to make losses in upcoming years because of the ongoing decline in our membership and the economic impact of the pandemic.
We went through a restructuring exercise between 2012 and 2014 in which we cut a quarter of our staff. We simply cannot cut any further without seriously harming our ability to support you. As it is, we have been forced to leave some staff vacancies unfilled in the last year because of financial pressures. "Cutting to survive" is not an option.
A: There is no British union which would offer us the level of autonomy or financial support we will receive from the Boilermakers.
Previous discussions with sister British unions met with resistance from significant numbers of members and none would have allowed us to stay together as a distinct entity, to make our own decisions and keep our own income. Informal approaches now indicate a hardening in their attitudes. The Boilermakers' offer is by far the best we are going to get.
A: All decisions pertaining to our ability to affiliate to campaigns and causes, like the Cuba Solidarity Campaign and the WorldWide Fund for Nature will continue to be made by TSSA delegates at our conferences. TSSA will continue to be able to affiliate to everyone to whom we are currently affiliated and to anyone we choose in the future.
A: All decisions about political organisations to whom we affiliate will continue to be made by TSSA members. TSSA will continue to affiliate to the Labour Party for as long as that remains the will of TSSA Conference. It will not be unduly influenced by the wider Boilermakers family.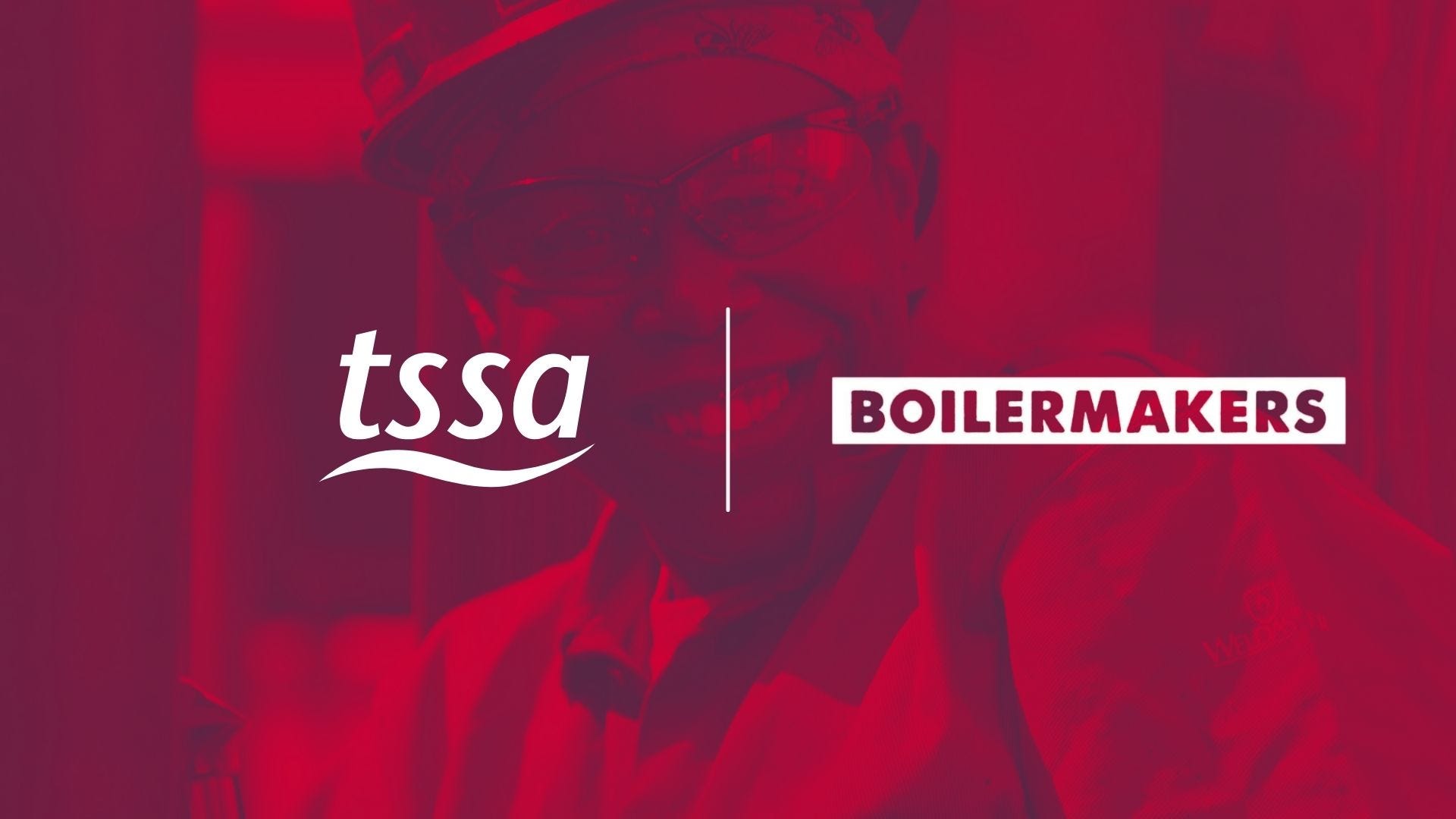 TSSA-Boilermakers merger
TSSA is in talks with the Boilermakers union for a proposed merger. Find out more about this golden opportunity to ensure our TSSA union flourishes, no matter what's thrown our way.
Find out more
View and update your membership record including; personal details, job details and mailing preferences.
View links to your company, branch and divisional council groups and join member equality groups.
For help guides and support on using MyTssa