Information for those interested in SVSS
Info on SVSS
The rail industry Special Voluntary Severance Scheme (SVSS) applies to eligible employees in Network Rail and all Train Operating Companies (TOCs) covered by the Department for Transport, with the exception of Southeastern due to the imminent transfer to the Operator of Last Resort (OLR). It does not apply in Scotland or Wales.
In Network Rail the SVSS is being applied in the three phases. Phase 1 closed in September and applied to Bands 1-4. Phase 2 is open to those working in Bands 5-8 and it closes on 3 November 2021. Details of Phase 3 will follow.
For TOCS, the SVSS applies to eligible employees and it opened for expressions of interest from midday on 13 October 2021. It is open for a three-week period, closing at 23.59 hours on Tuesday 2nd November.
The SVSS has been signed off by the Department for Transport. The scheme belongs with the employers and has not been agreed by TSSA, or any other of the rail unions.
There is a no compulsory redundancy policy in place within all these until at least the end of 2021. TSSA is seeking to have this extended into 2022. Staff at these companies should not feel compelled to take voluntary severance unless that's what they really want.
A full list of TOCs covered is provided below. Please note that this only applies to England.
TOCs included in SVSS:
Chiltern Railways
Cross Country Trains
Greater Anglia
London North-Eastern Railway
East Midlands Railway
Essex Thameside
Great Western Railway
Northern Railway
South Western Railway
Thameslink, Southern and Great Northern Railways
TransPennine Express
Avanti West Coast
West Midlands Railway
SVSS calculator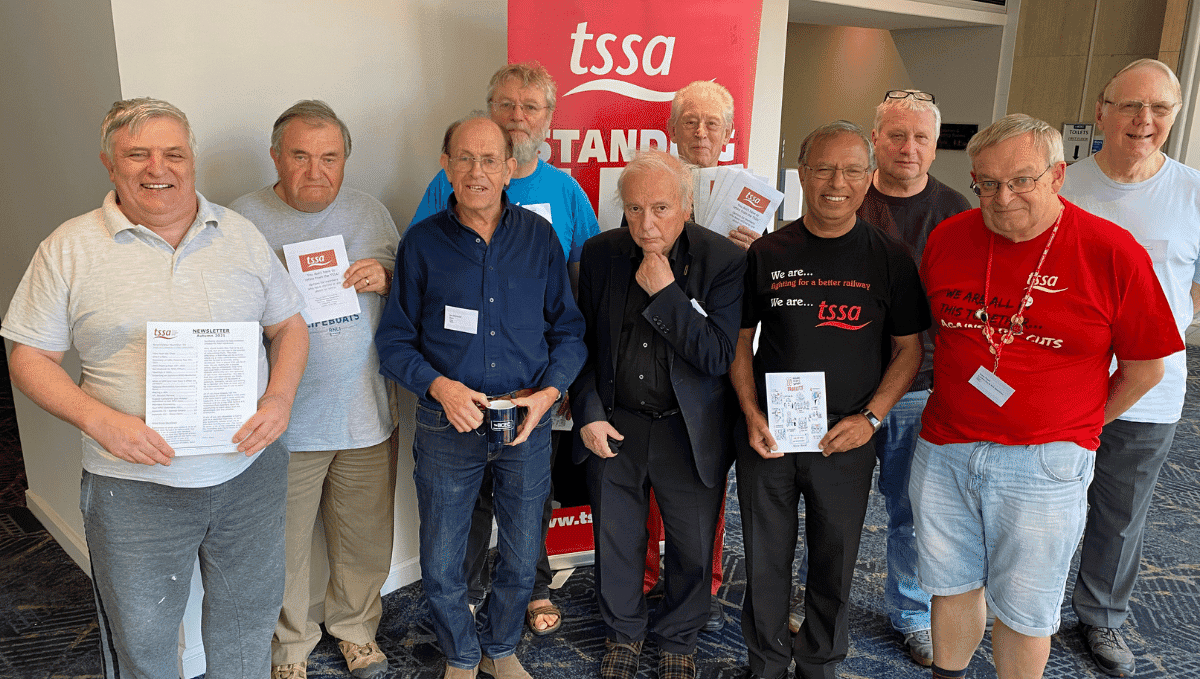 Heading for Retirement?
Stay part of the TSSA family by being part of our retired membership.
Contact TSSA membership
Member advice from our Helpdesk
If you are a TSSA member and are looking for advice or assistance in connection with your employment or membership, you can contact our Members' Helpdesk.
We can advise on a range of workplace issues including; discipline and grievance hearing, maternity rights and redundancy.
Helpdesk opening hours: 09:00 - 17:00 Monday - Thursday | 09:00 - 16:00 Friday
Please note: we cannot undertake to provide advice to non-members, to members of other unions, or to members on behalf of their partners/friends. If you are not yet a member, please join TSSA online.
Join TSSA today!
Get access to support & advice, member resources, career development opportunities and more.
Join Online