Information for those not interested in SVSS
What TSSA is doing
There is a future for our railways, with many and varied jobs and career options. You do not have to consider taking up the Special Voluntary Severance Scheme. TSSA is supporting both existing and new members. If you are not already a member, please JOIN TSSA today to get support and protection through this period of change in our railways.
TSSA members are shaping the future of rail. We will be holding events that you can be a part of to help set the agenda for the future, starting with our Reimagine event on 9th November, details below.
Workloads
TSSA is raising concerns about remaining workloads that could be dumped on the people who stay in the rail industry. We are arguing that employers need to properly consider those workloads and potential transfers of responsibilities to staff who remain.
We want employers and the wider industry to carry out a proper consultation that addresses the job losses resulting from SVSS.
TSSA says that we need recognition of the fatigue and stress that may be caused by the cuts to staffing - especially if working practices don't change or the need to carry out certain functions are not ended.
Jobs and training
TSSA is raising concerns about possible issues of training for staff who assume new tasks or responsibilities. We are also pushing for suitable alternative jobs (redeployment) to be available to workers at the appropriate time.
In terms of job security, we know that many people will be fearful of future compulsory redundancies if there are not enough volunteers for the SVSS. If further cuts are imposed in future, this fear will increase.
TSSA secured a no compulsory redundancy agreement for 2021 and we are seeking for that to be extended into 2022. We will always put our members' job security and wellbeing at the forefront of our work and fight against any moves toward compulsory redundancies.
Safety
Potential amendments may be needed to individual companies' Safety Management Systems and ROGS Safety Authorisation Certificates. Our staff and reps are reviewing this and putting the safety of members, the wider workforce and passengers first.
Campaigning and organising
TSSA is campaigning for and supporting members both collectively and individually. We are calling on government to fund our railways as a strategic priority to tackle the climate crisis and ensure our communities are better connected.
We have established regional committees to support reps and members across regions affected by SVSS and related rail reform changes. Look out for details of regional committees and upcoming events.
Recruiting reps
TSSA reps are the lifeblood of our union. If you've ever thought of getting more involved and becoming a rep, now is a great time to step forward. TSSA will support you with training and the support and advice of experienced colleagues. You can make a huge and positive difference to your colleagues and your workplace by giving workers a voice through union representation.
Find out more about being a rep and check out our reps area. If you are looking to find your own TSSA rep, please check your company page on the website or contact our Helpdesk.
Join TSSA today!
Get access to support & advice, member resources, career development opportunities and more.
Join Online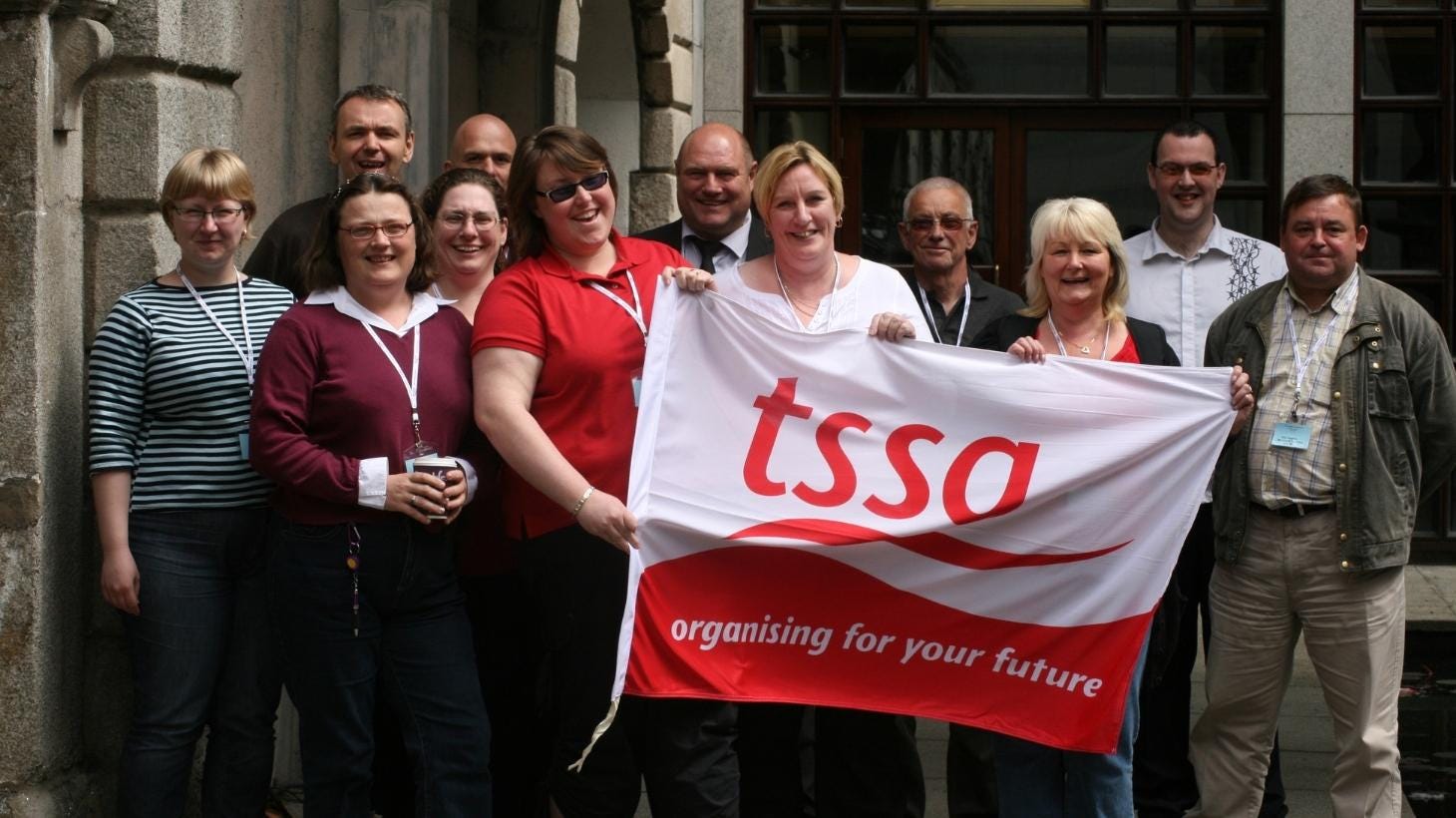 Become a TSSA workplace rep
Our workplace reps occupy the most important role in our union. As a workplace rep you are a key link in the chain of communication between TSSA and its members, and between your colleagues and their employer.
Start your reps journey today