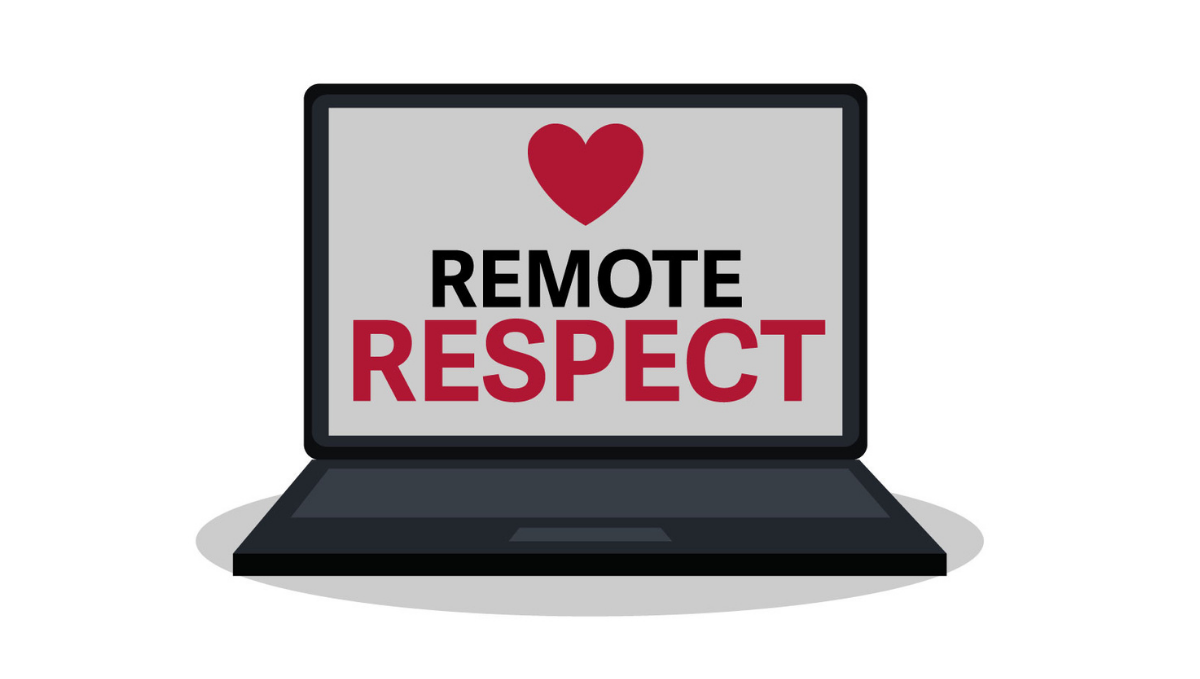 Remote Respect
Campaigning to make remote working a positive experience.
What is the Remote Respect about?
The workplace has changed dramatically as a result of Covid-19. Remote working and the remote workplace are not new concepts but are now the daily reality for many TSSA members. As in the physical workplace, the way we communicate has impact, whether positive or negative. Health and well-being while working remotely will be a multi-faceted and important factor in the remotely respectful workplace.
Our campaign focus
Our campaign will focus initially on three areas with regards to the remote workplace:
Respecting our health & wellbeing
Behaving respectfully and challenging bullying & harassment
Managing respectfully in the remote workplace
Your stories and ideas
This page is your TSSA space. We are here to support you in your remote workplace and we want to hear from you about how it's going. The union will continue to uphold your rights and expectations of how you are treated at work and we would like to share best practice and positive stories as these arise. Updates on Covid-19 and developments in the transport and travel industry will appear here as they become available and there will be interactive tools for you to use
Toolkit
Show your support for Remote Respect by taking a small action from our toolkit:
Add a Social Media Profile Frame
Take a pic of yourself holding a Remote Respect Poster
Socially Distant not Emotionally Distant - Share your story or send a message to a transport key worker
Go Social - pics and posts for social media
Our tool kit contains multiple ways you can get involved and show your support and awareness for our Remote Respect campaign.
Social Media Profile Frame
Be Social media visible with our dedicated Remote Respect Facebook frame. Simply follow the instructions below to change yours now.
Simply follow this link to activate: www.facebook.com/profilepicframes/
OR
Go to your profile in the Facebook app and tap "Edit" on your profile picture.
Then tap 'Add frame'. Use the Search box at the top of the screen and search 'TSSA' Select our Remote Respect frame.
Adjust image to suit and select 'Save'
Posters
Support the campaign by downloading and sharing a remote respect poster. Why not tell us how you are building remote respect by taking a picture with our hold up poster? Download your hold up poster: Remote Respect Hold Up Poster
Send your pics to comms@tssa.org.uk
Socially Distant not Emotionally Distant
Even if you are working remotely, you can keep connected through our Remote Respect Campaign. Every workplace has a story and we would like to hear yours. Tell us how you are winning at remote working or examples of how you are managing respectfully in the remote workplace.
And if you are working from home, you can also send us a message of support for fellow TSSA members who are still working with the public to keep transport going. Send your pictures or video messages to: comms@tssa.org.uk or post to our TSSA Union facebook page www.facebook.com/tssaunion/
Going Social
Share your action and support online by using #RemoteRespect across all your social media platforms. You can also use the example post below to get you started:
I'm promoting respect while working remotely by:

1. Respecting our health & wellbeing
2. Behaving respectfully and challenging bullying and harassment
3. Managing respctfully in the remote workplace
#RemoteRespect #TSSA
https://www.tssa.org.uk/en/campaigns/remote-respect/index.cfm
Why not take a picture of your team video call and share it to promote your remote respect? (Props such as hats and fancy dress are highly encouraged.). Send your pic or video to comms@tssa.org.uk
Keep watching this page for more ways you can promote and support Remote Respect.