About
TSSA issues regular press releases and news stories for both media and members. Find our latest news and press releases in the news section below, view our upcoming events and find out more about TSSA's media and communications team.
TSSA Democracy
Ruskin House, 23 Coombe Road, Croydon CR1 1BD
TSSA Democracy
Online by Zoom. Details to follow.
Contact the TSSA media team and download TSSA assets for promotional use.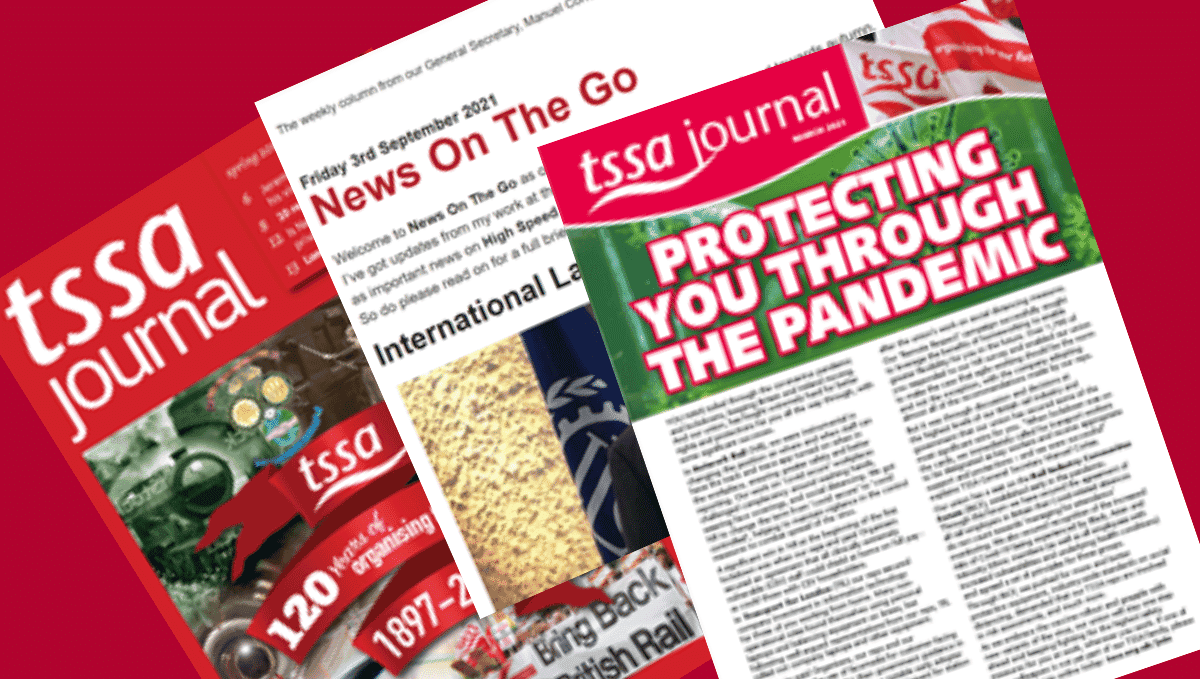 A selection of TSSA Journals and newsletters from our archive