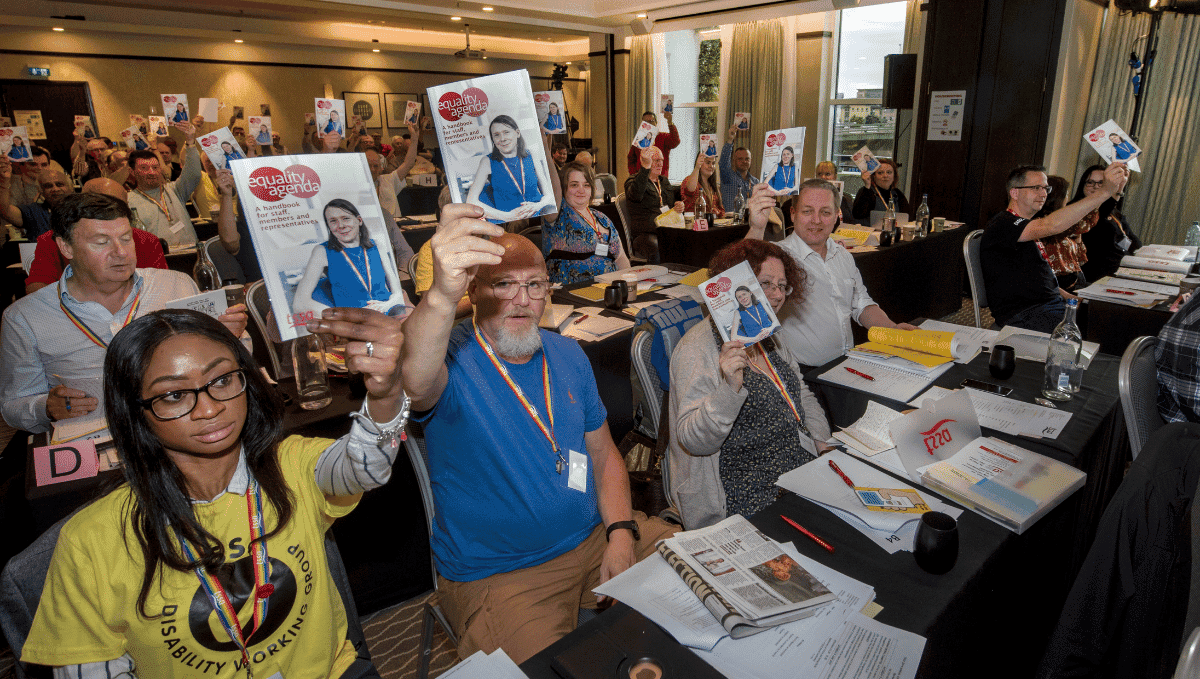 Equality for all
At TSSA, equality is at the forefront of our work for members.
From campaigning and representing members, to polices, lobbying and legal advice and guidance, TSSA works tirelessly to promote our equality agenda.
We believe that everyone deserves to live and work without facing discrimination. We are committed to celebrating, managing and promoting equality and diversity and challenging discrimination wherever it appears.
We have network of committed Equality Reps who promote equality in their workplaces. In some membership areas we have neurodiversity champions, youth reps and pensions champions also. TSSA supports the TUC's campaign to establish the role of Equality Reps and win recognition of this role with our employers.
TSSA has established a set of bargaining standards which we engage with employers on to deliver positive equality outcomes. Our Inclusive Rail campaign and bargaining standard has been influential across the rail industry in particular and has helped to put LGBTQ+ issues on the agenda. Read more about our equality agenda in the handbook below.
Find out more about our equality work
Legal advice, campaigns and more
Member equality groups
If you are a TSSA member and you identify with any of the below groups you can join a member equality group.
TSSA discrimination and harassment policies
DOCUMENT.CATEGORY: Equalities
DOCUMENT.FILESIZE: -140KB
TSSA anti discrimination policy and procedure for members 2020
DOCUMENT.CATEGORY: Equalities
DOCUMENT.FILESIZE: -141KB
TSSA Harassment Policy and Procedures for members