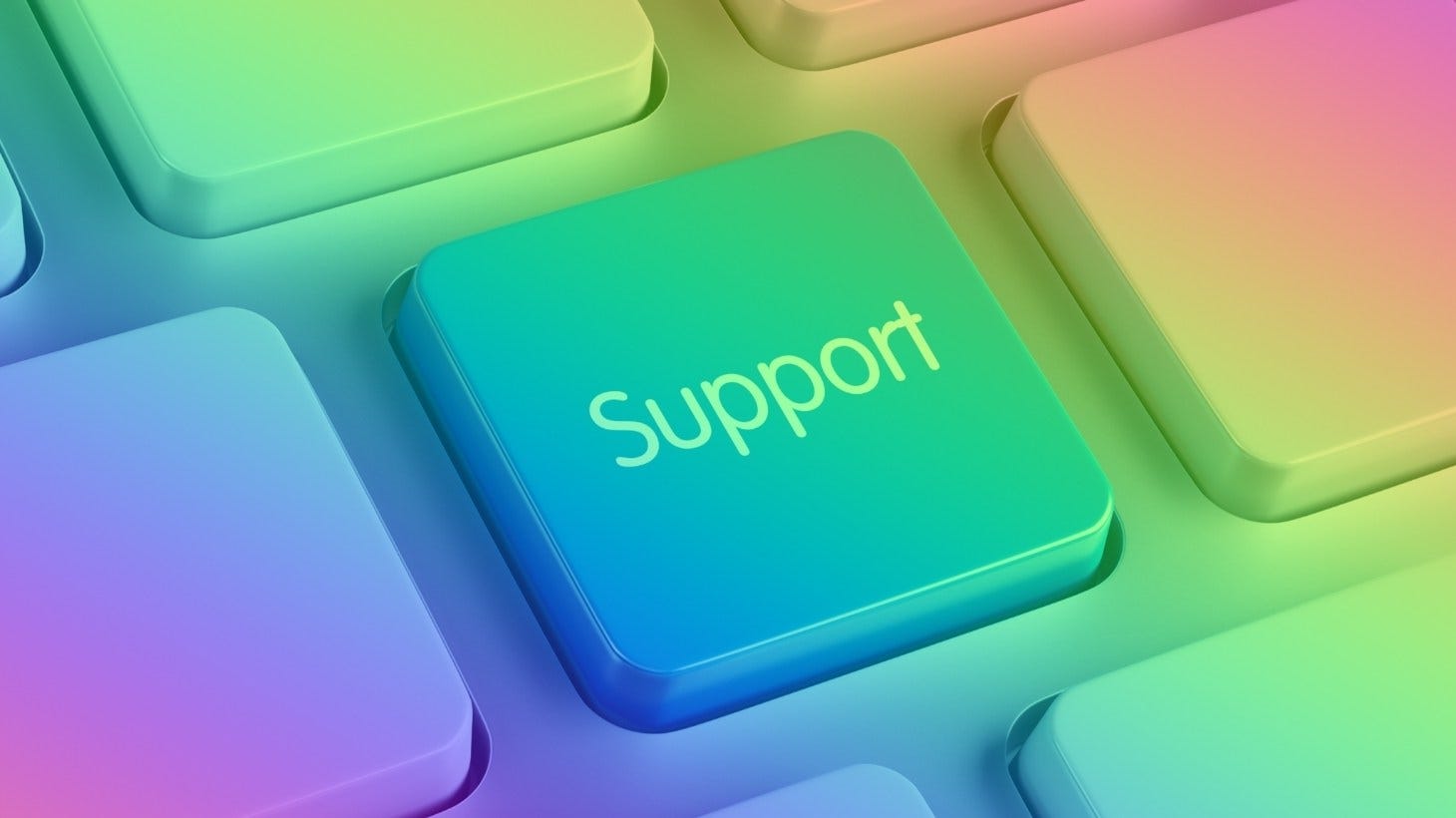 LGBTQ+

Guidance & Support

Guidance & support for LGBTQ+ people
LGBTQ+ reviews and guidance
LGBTQ+ help and support
Below are some of the organisations that are doing incredible work to support lesbian, gay, bi, trans, queer, questioning and ace people in the UK.
Social and mental wellbeing
LGBT Switchboard – Switchboard is an LGBT+ helpline – a place for calm words when you need them most. They're here to help you with whatever you want to talk about. Nothing is off limits and conversations are 100% confidential. Call 0300 330 0630 (10am-10pm daily).
Meetup – allows people to search for relevant groups in their area. You can also set up your own.
FFLAG – supports friends and family members of LGBT people.
Maytree – provides support for people who are feeling suicidal and provides a 4-day or 5-day stay. Call 020 7263 7070 for more details and to be assessed. Email address: maytree@maytree.org.uk. The site is in London and they are hoping to open another house in Manchester in 2020.
Papyrus – the national charity for prevention of young suicide. They run HOPELineUK which is a National Confidential Helpline. Phone: 0800 068 41 41 / Text: 0778 620 9697 / email: pat@papyrus.org.uk (Mon-Fri 10am-10pm / Weekends & Bank Holidays 2-10pm)
General useful support and advice
Equality Advisory Support Service EASS) – advises and assists individuals on issues relating to equality and human rights across England, Scotland and Wales. Phone number 0808 800 0082.
Citizens Advice (CA) – provides free, confidential, impartial and independent advice on a broad range of subjects, including debt, benefits, housing, legal matters, employment, immigration and consumer issues. You can find details of local CAs on their website.
Support for trans people, families and allies
Mermaids UK – family and individual support for gender diverse and transgender children and young people. Mermaids is passionate about supporting children, young people, and their families to achieve a happier life in the face of great adversity.
The Gendered Intelligence (GI) Network for Therapists and Counsellors – aims to support therapists and counsellors to enable a positive experience in a therapy setting for trans people (including young people) and their families. Here's the PDF version.
MindLine Trans+ – a confidential emotional, mental health support helpline for people who identify as transgender, agender, gender fluid and non-binary. Phone number 0300 330 5468.
Violence and abuse
Galop – If you've experienced hate crime, sexual violence or domestic abuse, GALOP is there for you. They also support lesbian, gay, bi, trans and queer people who have had problems with the police or have questions about the criminal justice system.
Looking for something else or something specific?
Stonewall's Information Service is here to help with any issues affecting LGBT people or their families. Whatever your situation, you're not on your own. We'll do what we can to help or point you in the right direction of someone who can.
Stonewall has also produced a list of local LGBT groups and the LGBT Consortium has a directory.
Adapted from stonewalls article: LGBTQ-inclusive organisations you should know about