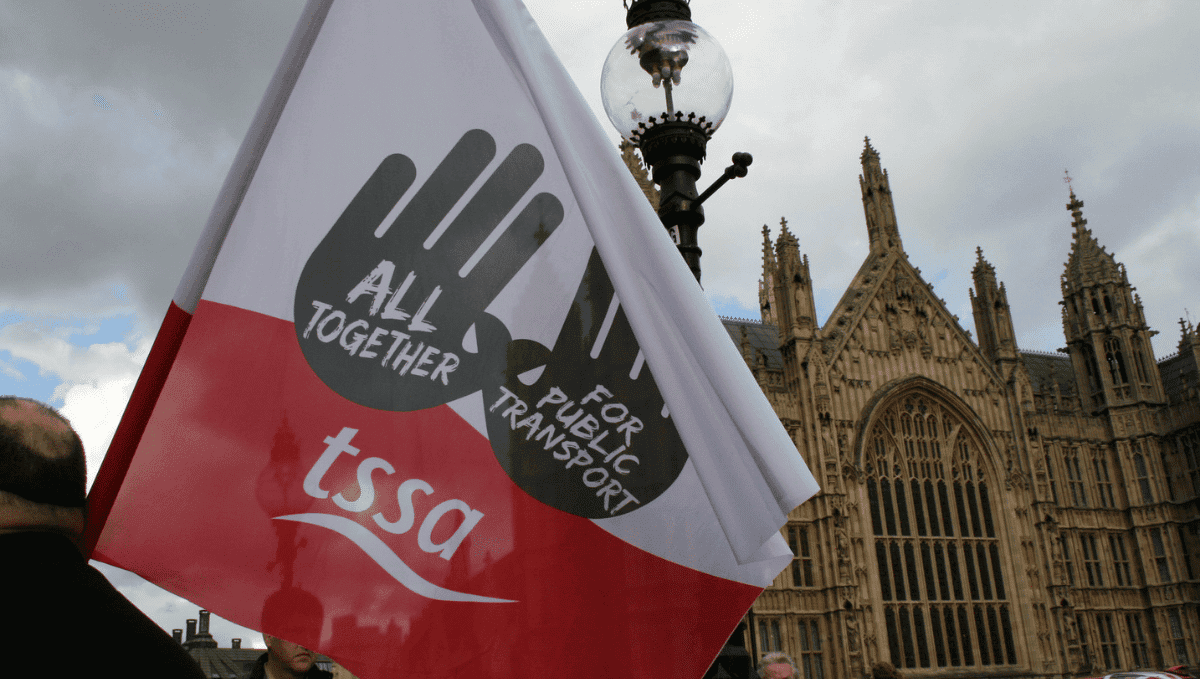 Our political work
TSSA works to put the expertise and experience of our members in front of politicians and policymakers. We engage with representatives and staff in governments, assemblies and councils where our members work and live across Britain and Ireland. We also participate in Select Committee hearings and consultations as well as a wide range of political and policy forums.
TSSA's Parliamentary Group in Westminster is made up of MPs and Lords who have a connection with TSSA and whose constituencies include railway and transport hubs. We regularly brief these politicians on issues within the transport and travel industries where our members work. TSSA's parliamentary group is supported by secretariat work undertaken by the office of Sam Tarry MP.
Our political campaigning and influence pays off for our members. We secure questions on issues directly related to our members and raise the profile of the travel and transport industries. Our political work and influence wins support and protections for the industries and our members working within them.
Labour Party
TSSA is proud to be affiliated to the Labour Party in Britain, and the Labour Party in Ireland.
We work closely with the British Labour Shadow Transport Team, providing regular briefings and updates to those members of parliament on issues within the transport industry.
We have a relationship with Labour members of the Transport Select Committee, and a range of relevant All Party Parliamentary Groups (APPGs).
TSSA is a member of TULO (Labour Unions), Scottish TULO and Wales TULO.
Our link with the Labour Party has ensured strong transport policies in Labour's manifestos and brought the issues, questions and experience of our members into the heart of Westminster, Holyrood and the Welsh Assembly.
We send delegations to Labour Party annual conference, Women's Conference, and other meetings and events.
Labour selections
As a Labour-affiliate, TSSA endorses and nominates prospective candidates seeking selection to stand for Labour in elections.
TSSA asks all candidates who seek our backing to state their position on a number of relevant policy and campaign areas, including public ownership of rail and evidence of backing trade unions during industrial disputes.
Applications are considered by a committee comprised of Executive Committee and lay members, including our Labour NEC member.
For more information or to seek TSSA's support, please email politics@tssa.org.uk
Political Fund
Our Political Fund is used explicitly to extend and build the influence of TSSA in the political arena, so we have the ability to influence Members of Parliament, Assembly Members, Members of the Scottish Parliament, Councillors and so forth. It also allows us to campaign against legislation that will be detrimental to your life at work, or indeed to campaign to make TSSA conference policy a reality – whether that be campaigning for a publicly owned and accountable railway in Britain, to opposing dangerous fossil fuel fracking, or influencing transport policy in Westminster, Holyrood or the Welsh Assembly.
It's a crucial part of our union's work to fight your corner every single day at work, so the majority of our members chip in just a little every month to ensure we fund this work properly. If you are not yet a member of our political fund, please join today.
You are free to join or withdraw from the political fund at any time.
TSSA's rules on our Political Fund begin on page 47 of our 2018 rule book under section 14B.