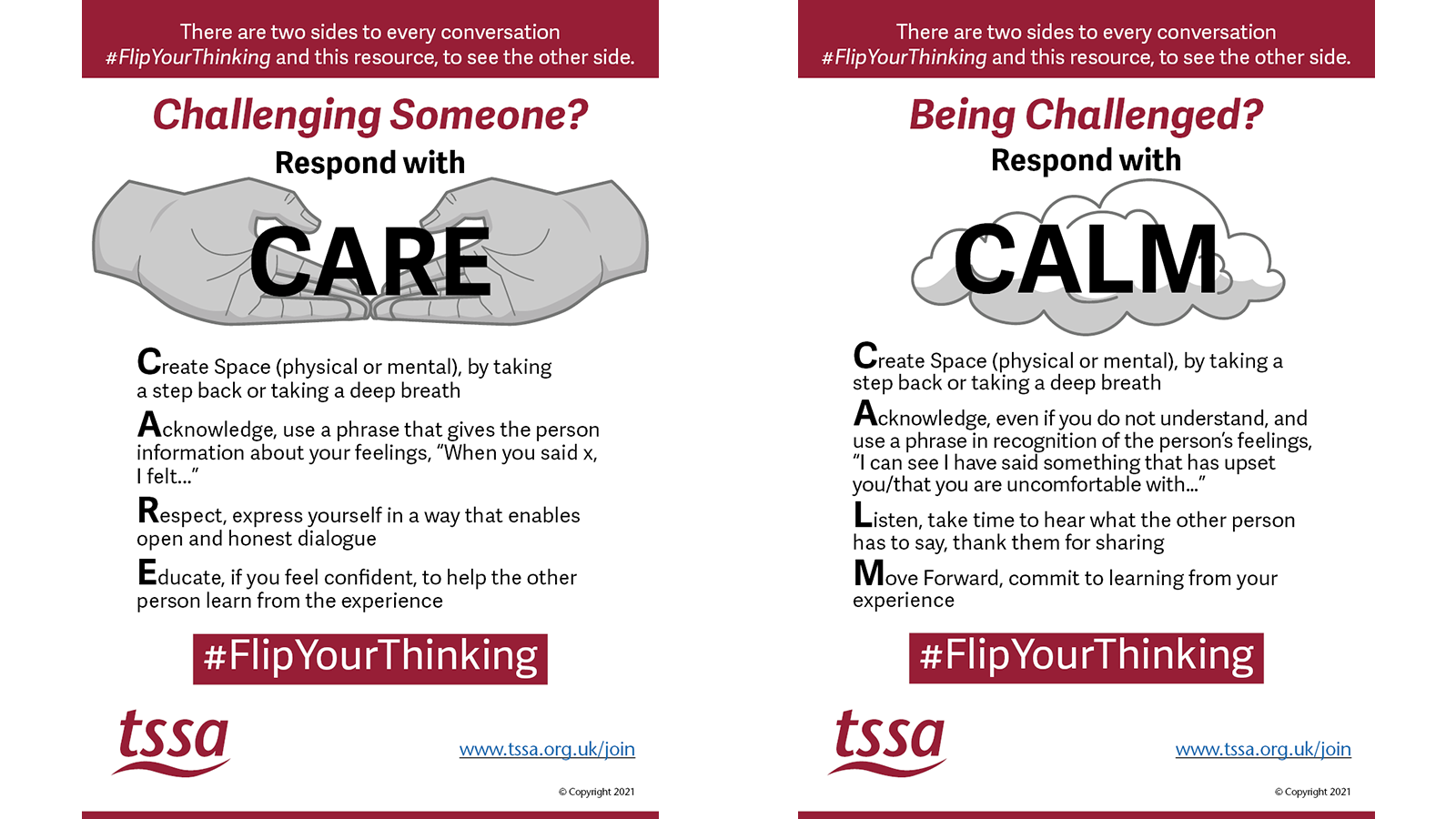 Flip Your Thinking
#FlipYourThinking
#FlipYourThinking
TSSA has launched our new resource called #FlipYourThinking which has been developed as part of our industry leading allyship toolkit. The concept behind #FlipYourThinking is to consider conversations and interactions from both sides.
This resource (pictured above) is designed to help people develop skills to challenge discriminatory language or behaviour and provides advice on how to respond if you are challenged by others. The application of this resource is not limited to allyship and can be applied to any circumstances that involve conflict or the need to challenge or be challenged.
This resource is best understood and utilised through the accompanied training that TSSA have developed. If you are interested in understanding more about how to use this resource, or helping others to use this resource within workplaces, register your interest on the form below.
Register
Flip your thinking - respond with CARE & CALM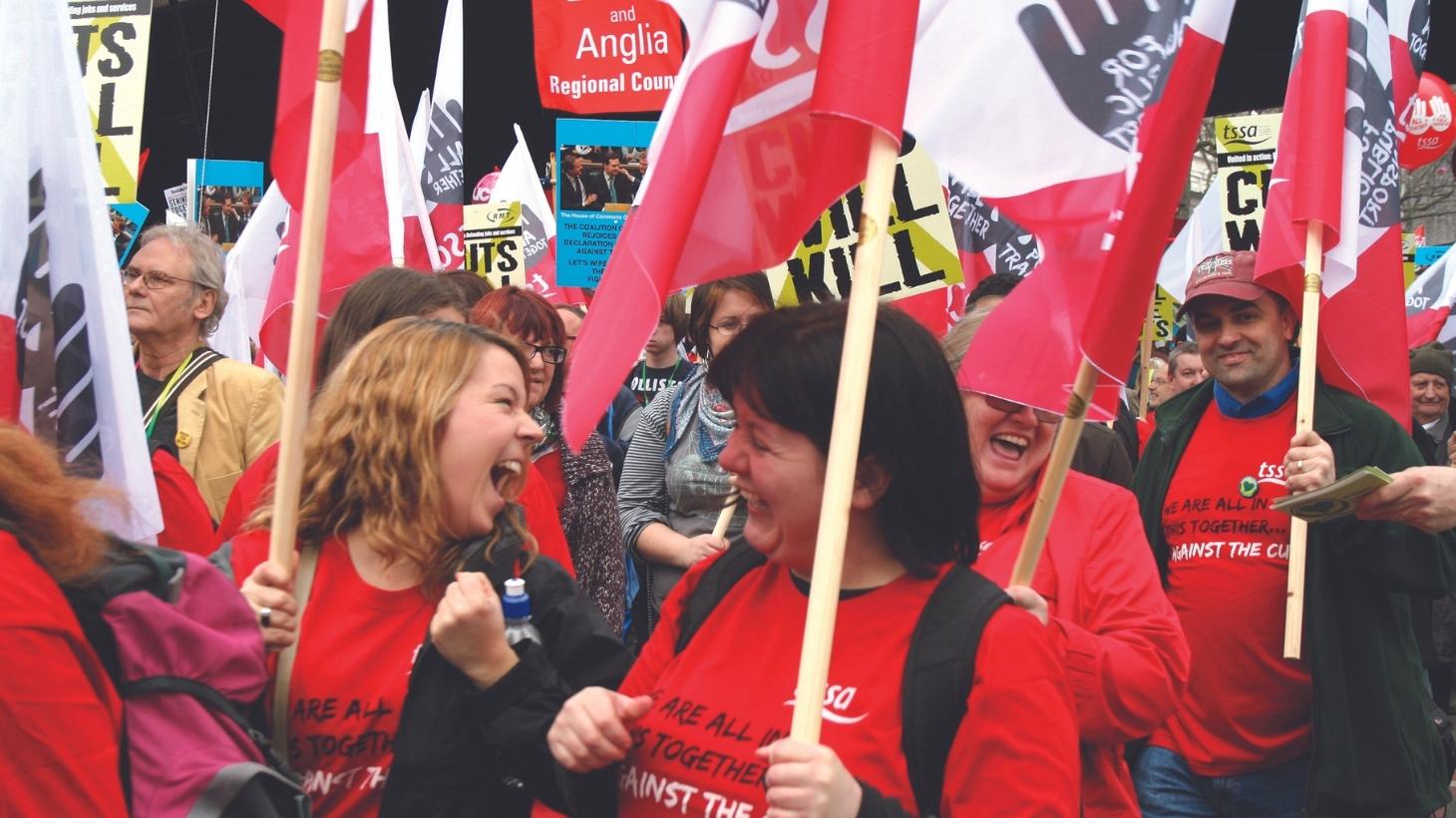 Join TSSA today!
Get access to support & advice, member resources, career development opportunities and more.
Join Online