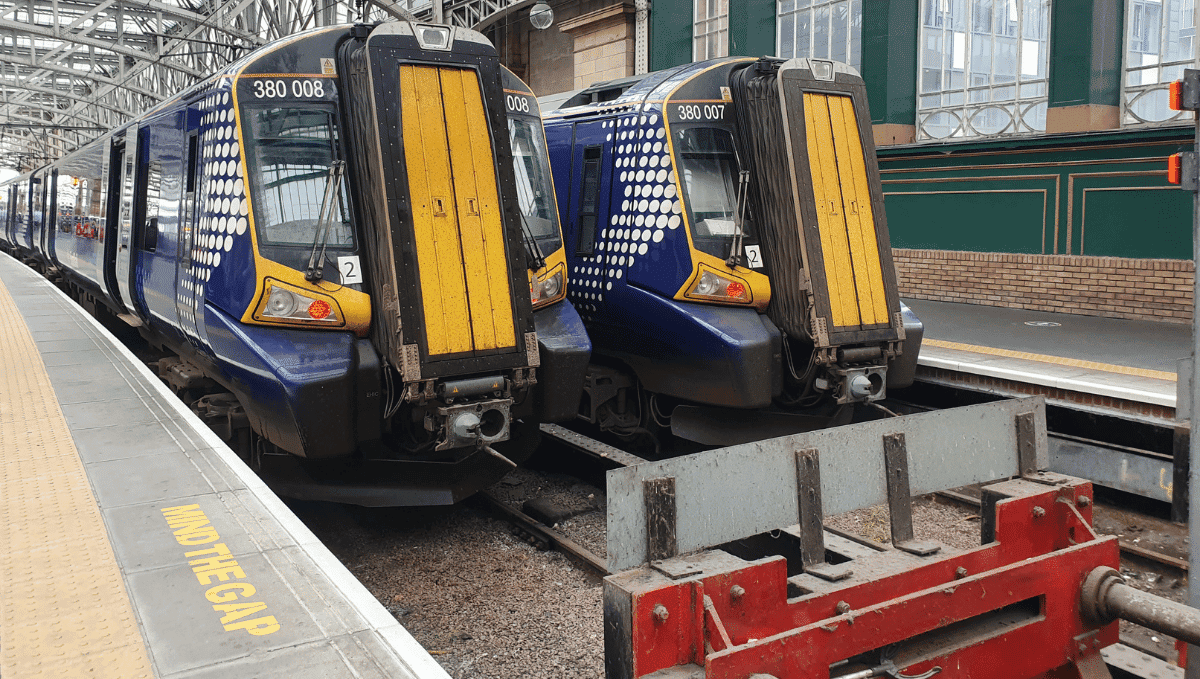 Save Scotland's Railway
TSSA's campaign to save ScotRail
Save Scotland's Railway
TSSA is campaigning against plans to cut services and staff on Scotland's railways.
The Docherty report, written by a former member of ScotRail's board talks of the Covid-19 pandemic as a "unique platform" to reduce staff costs - cutting jobs. RIRG decisions in England are already leading to voluntary redundancies in Network Rail with more to follow across the railway industry.
In addition, ScotRail's failing franchise holders, Abellio, are consulting over plans to cut 300 train services a day from May 2022, even though they will stop running ScotRail in April 2022. This is the last thing commuters returning to the office need, and a slap in the face for members who put their lives at risk, keeping the trains running, every day of the pandemic.
Passengers need enough trains, with enough seats, and enough staff, running safely and reliably. Our members deserve to have their service through the pandemic recognised and rewarded - not to lose their jobs.
A union is only as strong as its members. Find out below how you can get involved in the campaign to stop the cuts and Save Scotland's Railway.
Sign the petition to Save Scotland's Railway
Presentation to the Scottish Parliament of the Unity Report to save the railways in Scotland
March with TSSA,for a fair and just transition to a climate-friendly future.