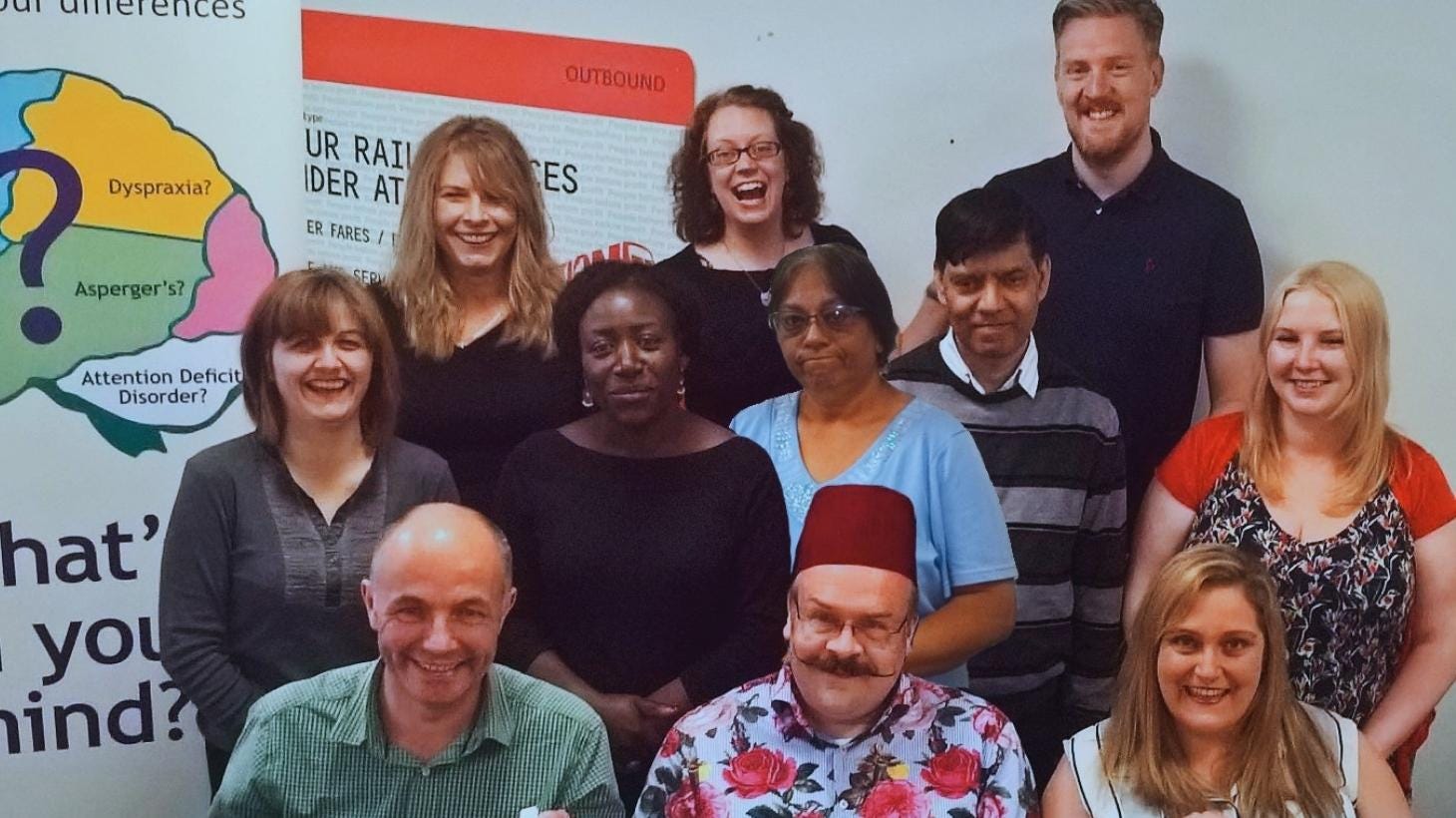 Neurodiversity training for members, reps and activists
Neurodiversity training
TSSA run 3 clear types of training.
Bite-size Learning
A lunch and learn in your workplace – where we have recognised and trained reps.
A session will cover the highlights of the 4 most common conditions and looks at ways to spot them, how to support someone and how to change their narrative as a team. If you would like this session in your workplace please contact your TSSA rep.
Neurodiversity Awareness
A 2-day course for TSSA members only.
This course is a more intensive version of the bite-sized learning, covers all 6 of the conditions and looks at the benefits as well as the issues they can cause. What are the best courses of action and how a workplace as a whole can be made more friendly and welcoming to any neurodivergent now or in the future. This course is ideal for any TSSA activist and a pre-requisite for anyone who wants to become an Equality Rep and Specialising in Neurodiversity. However, the only thing you need, is to be interested in learning more, and be a TSSA member.
Neurodiversity Specialist Equality Rep
A 6-day course and further 3-days independent learning for TSSA members only.
This course is intensive and covers the conditions, legal aspects, Caseworking, negotiation and organising requirements all reps must know. It also provides training for campaigning in the wider community, working with allies and leveraging politically to make global changes.
More on TSSA Education
Member advice from our Helpdesk
If you are a TSSA member and are looking for advice or assistance in connection with your employment or membership, you can contact our Members' Helpdesk.
We can advise on a range of workplace issues including; discipline and grievance hearing, maternity rights and redundancy.
Helpdesk opening hours: 09:00 - 17:00 Monday - Thursday | 09:00 - 16:00 Friday
Please note: we cannot undertake to provide advice to non-members, to members of other unions, or to members on behalf of their partners/friends. If you are not yet a member, please join TSSA online.