NEWS.CATEGORY: Industrial
How we beat Covid and build a better future - Manuel Cortes New Year message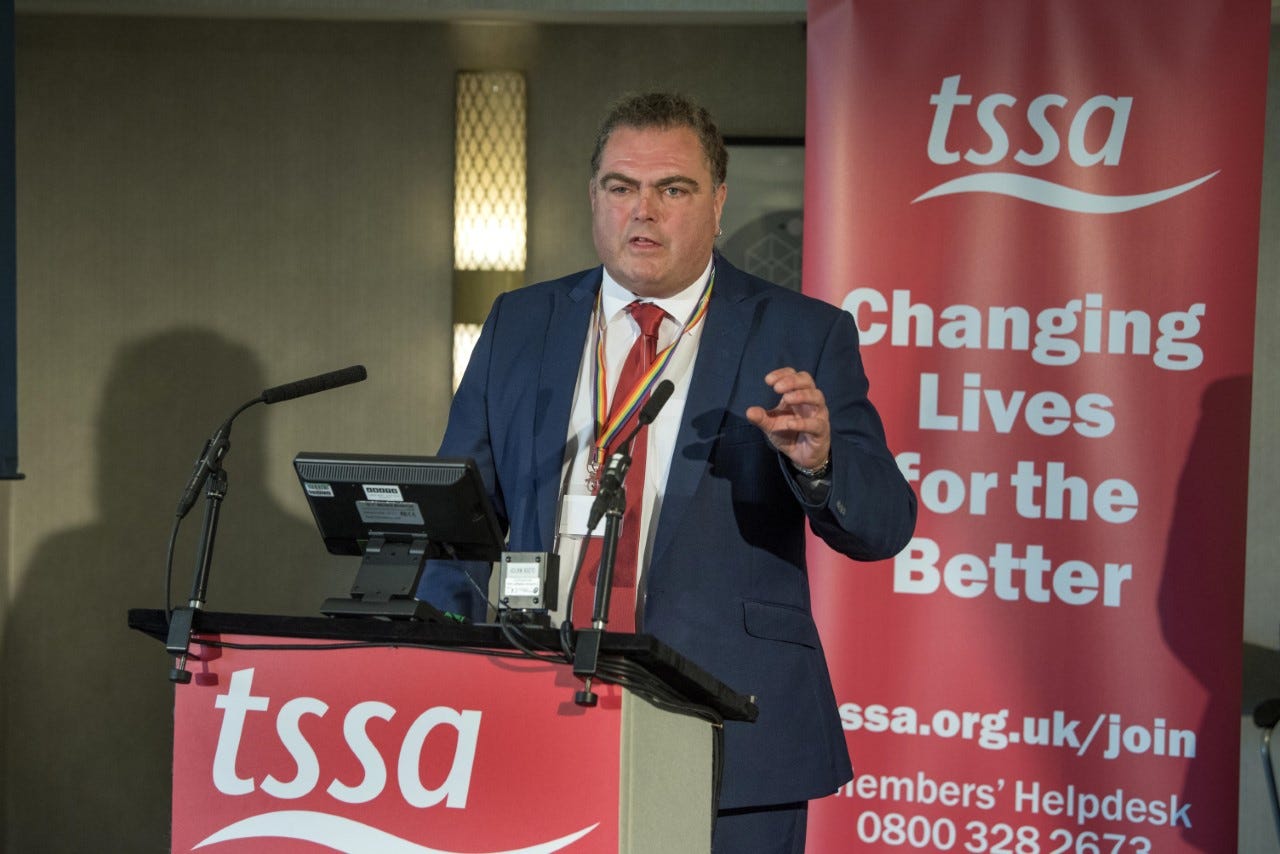 The new year begins in much the same fashion as the one just gone – amid a pandemic and concern about the economic outlook across our country.
That is despite the notable successes of our NHS vaccination programme which, until the emergence of the Omicron variant, allowed life to show the first signs of returning to normality.
It would be easy to say – as we begin 2022 – that we stand at a crossroads. The truth is we remain in a crisis and not only in terms of public health.
The pandemic, which took hold in the Spring of 2020, continues to define everything. For our union that means not only protecting our brave transport members on the frontline but fighting to make sure our transport and travel industries have a strong future.
This is vital because we will leave the pandemic behind. In time we hope Covid will fade into the background of our lives. The immediate crisis will be over – but it will be the choices made by government right now which shape our longer-term economic recovery.
This is a very real consideration, and you need look no further than the scandalous way Transport for London (TfL) has been used for political ends by the Tories to find evidence that they are failing to lay the groundwork for our post-pandemic future.
The series of last minute, short-term deals TfL has been forced to rely on would be laughed out of town in any other setting. Yet, instead of backing our capital city to lead a Covid recovery, Ministers are taking London for a ride. And so far this attitude is leading to the loss of 600 Underground station jobs, making the network less safe.
This type of thinking is all too typical. Right from the start of the battle with this virus government has been slow to act, or failed to act at all. We have seen, time and again, how measures to prevent the spread of the virus could have been taken with more clarity and implemented at greater speed. There's no doubt this approach has cost many lives.
The same is true with jobs. Many of our members remain deeply fearful for the future as the Tories seek deep cuts. They deserve to know their jobs are secure, not least for all they have done in keeping our country moving throughout these dark days of Covid.
Sadly, across our railways we are seeing jobs lost in a Whitehall-backed drive to find at least £2bn worth of savings per annum.
Thankfully our union helped to secure a no compulsory redundancy agreement for last year but have yet to hear that commitment renewed for 2022. Ministers have been warned - they face widespread industrial action on our railways if anyone is forced out of a job.
A hike in fares of 3.8 per cent is also due this month in Scotland and across England from March. This is a lamentable decision by the powers that be in London and Edinburgh alike. At a time when passengers need to be given every encouragement to get back onto our railways pushing up fares will do the exact opposite.
You'd be forgiven for thinking a managed decline of our railways was afoot.
The same can be said of our travel industry which has been battered by Covid. Omicron has come at a particularly bad time for travel. It may fall on deaf ears but I want to repeat my call for sector specific support and a Minister for travel.
As we look across the next twelve months it's possible to see a way forward, and it should not be rocket science in one of the richest countries in the world.
First, fund our NHS and do it with real commitment so that we are ready for anything that hits us in future. Then, recognise that to get our country and wider economy moving again our public transport systems must be fighting fit and in public hands.
Not only do we have the means to do this, but we should not for a moment entertain the alternative - wide-scale job losses and a deep economic downturn.
I want to be upbeat as we turn a page into a new year, and I hope Covid can be conquered in 2022. There can be green shoots of both health and economic recovery but only if the right decisions are made by those in power. Our union will never tire of the fight to put us on that path.
Happy new year
Manuel Cortes
TSSA General Secretary
ENDS