NEWS.CATEGORY: Health and safety
TSSA calls for 'vital' Eurostar support over Coronavirus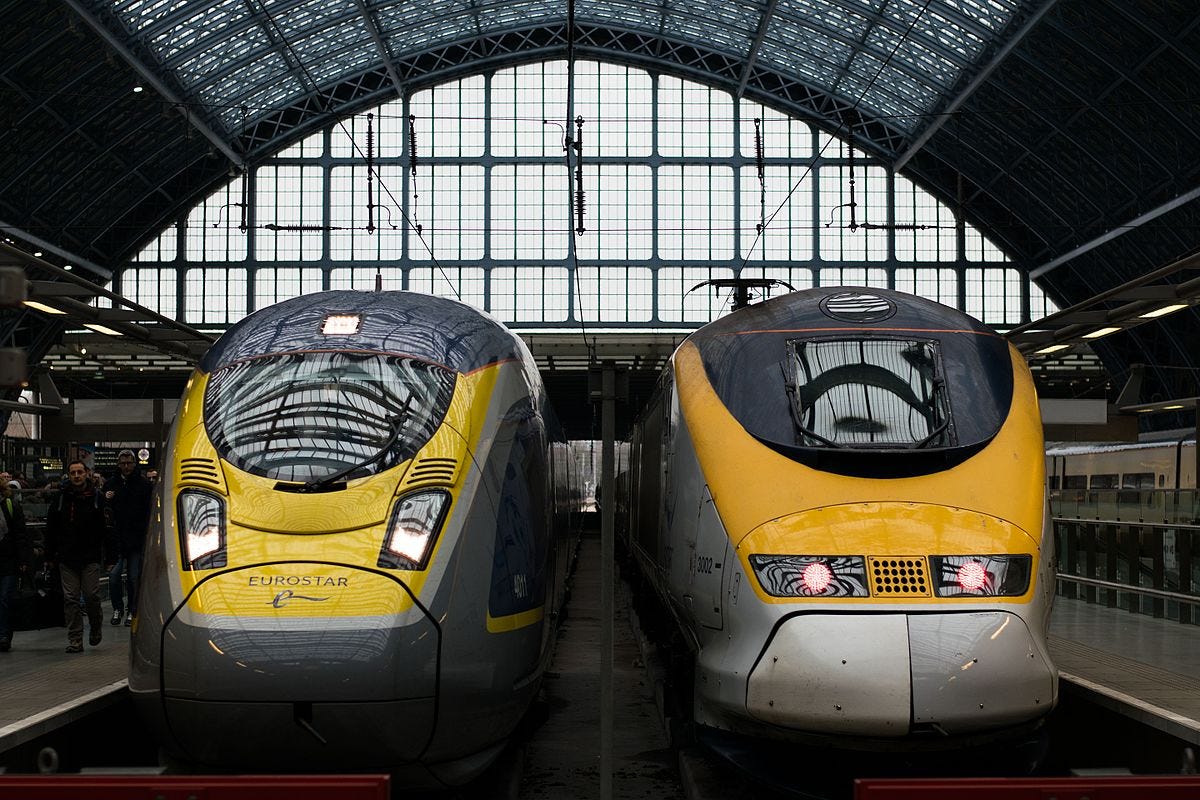 TSSA General Secretary, Manual Cortes, has called on the British government to support Eurostar during the Coronavirus outbreak.
Eurostar – which is a private company rather than a domestic Train Operating Company – is now operating on a drastically reduced timetable, running one return train to France and one to Belgium per day.
As a result, from 6 April, the company intends to furlough – grant leave of absence – 80 per cent of its workforce for three months, with Eurostar saying: "at this time we do not require the majority of employees". These staff will be paid 80 per cent of normal basic salary.
Eurostar has said it will seek to retrospectively reclaim funding via the Government Retention Scheme, in order to recoup up to £2,500 per employee, per month.
Manuel Cortes said:
"I welcome the fact Eurostar is proposing to furlough most of its staff on 80 per cent of their salary irrespective of earnings.
"However, Transport Secretary, Grant Shapps, must intervene in a similar way as he has already done for domestic rail services so that our members' wages aren't cut during the duration of the pandemic, or its aftermath.
"Once we are out of the Coronavirus woods, Eurostar will continue providing the most environmentally friendly passenger transport services between Britain and our European neighbours.
"It's therefore vital that all its staff are retained until its services return to normal.
"Sadly, it's very clear that our health emergency is also causing a deep economic crisis. Cutting wages just simply exacerbates the latter.
"It's vital Shapps now steps up to the plate and provides Eurostar with the assistance it needs to ensure the future viability of the business and that our members earnings are fully protected for the duration of this crisis."
TSSA has written to the company asking for company profits to be used to top up reduced salaries and seeking clarification about pay for those on sick leave or in self isolation. The union is also seeking assurances that all staff will have a job to return to, and has committed to lobbying the Department for Transport for support for Eurostar.
Details of Eurostar UK proposals to unions
Furlough
We have great confidence that the business will fully recover, but we now need to take some difficult short term actions to help us navigate through this uncertain period.
We have seen some drastic measures in the travel industry to cut costs, particularly in the airline industry. The UK government has announced that it will basically suspend rail franchises for a period of six months and take on any losses, unfortunately we are not a TOC, we are a private company that does not have access to that protection. We do continue to push both the French and UK governments and we are working hard with our banks to reshape our finances to support us during this difficult period.
As discussed, passenger numbers have decreased dramatically over the past few weeks to the extent that we are now only planning to run 1 return service to Paris and Brussels per day. Due to logistics these will be manned by UK crews.
At this time, we do not require the majority of our employees, so from 6 April 2020 we will be asking up to 80% of our employees to be placed on furlough for a period of 12 weeks from 6 April 2020.
We need to take these measures to ensure the long-term protection of our employees and the success of the business, but believe we are proposing a short-term solution which is fair and equitable for all employees.
We will pay all furloughed employees 80% of their normal basic salary, subject to tax, NI, and other normal deductions for 12 weeks (Holiday accrual and continuous service will apply) from 6 April 2020.
For non-frontline areas we have requested that the relevant Directors identify those employees who will be necessary to 'keep the lights on' during the period, in terms of planning, compliance, safety, people, etc.
We will consider rotating employees on a 4 to 6 week basis, to attempt to minimise the amount of furloughed time an employee may need to take. Subject to the guidelines of the Government Retention Scheme.
We will continue to review activity during April 2020, particularly in the non-frontline areas, with a review of placing additional employees on furlough if their activity diminishes. Also, we will review any potential upsurge in activity where we require greater employee presence.
Eurostar will seek to retrospectively reclaim government funding via the Government Retention Scheme, in order to recoup up to £2,500 per employee, per month.
Gerard Jacques
Director of People
Eurostar International Limited