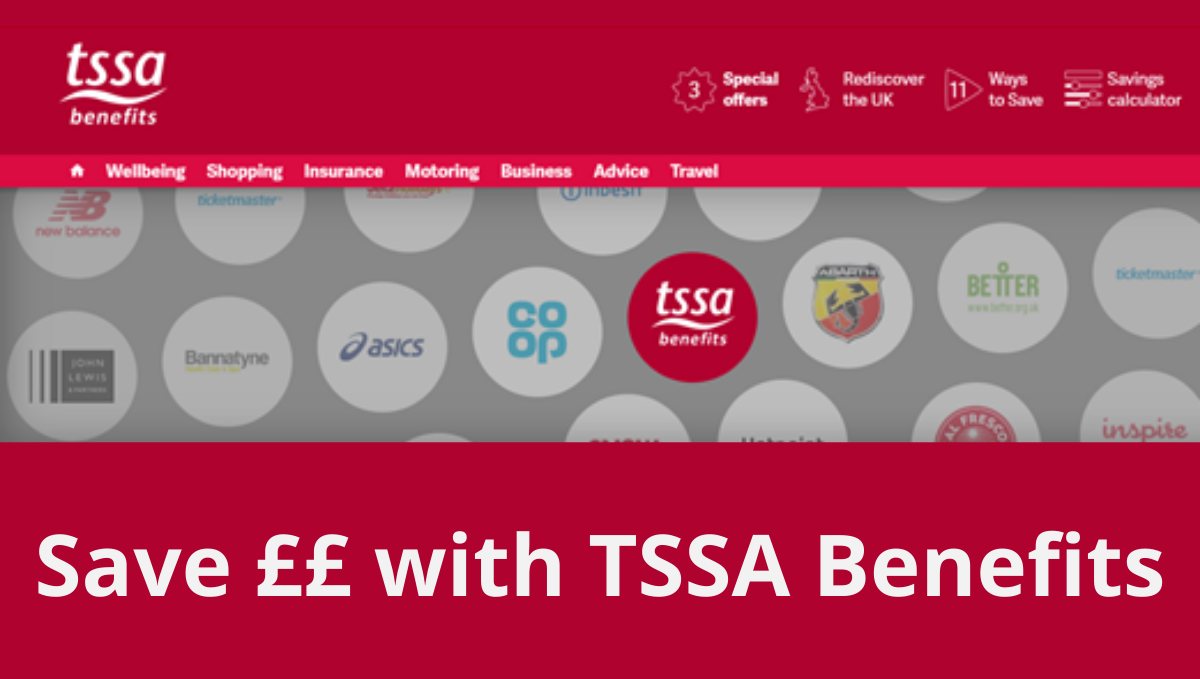 TSSA Benefits
TSSA members have exclusive access to a range of money-saving offers and benefits.
Member benefits
At TSSA we're constantly looking out for ways to help our members. As a trade union, our main focus will always be your rights and protections at work - representing members in the workplace, at company level and in political arenas as well as providing excellent legal support.
As an extra thank you, all TSSA members have the added bonus of TSSA Benefits. Take advantage of discounts and special offers on a wide range of services - including health and wellbeing, shopping, entertainment, holidays and even new appliances. Some members find that these brilliant offers pay for the cost of TSSA membership!
Log in to prove you are a TSSA member and start taking advantage of these benefits now. New offers are added every month.
TSSA Benefits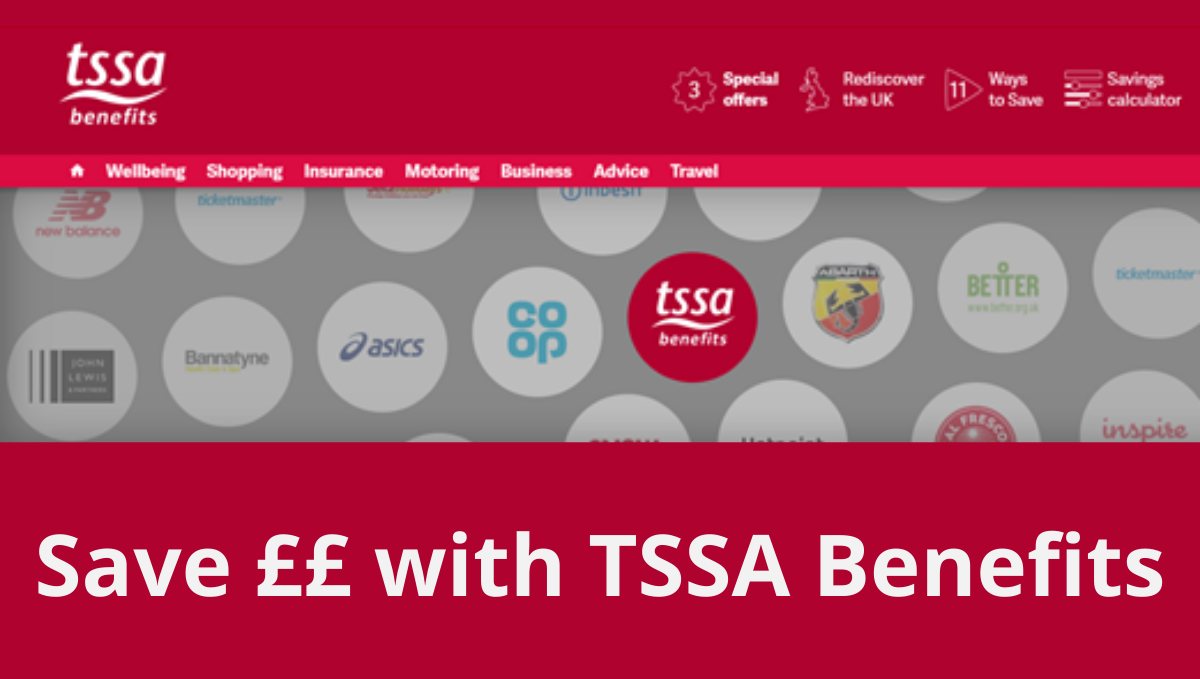 TSSA Benefits
Take advantage of special offers and discounts on a wide range of services - from health and wellbeing, to shopping, eating out, holidays, car hire, new appliances and so much more. New offers added each month!
TSSA Benefits