NEWS.CATEGORY: Industrial
Anger over shocking Covid bonus stunt at West Midlands Trains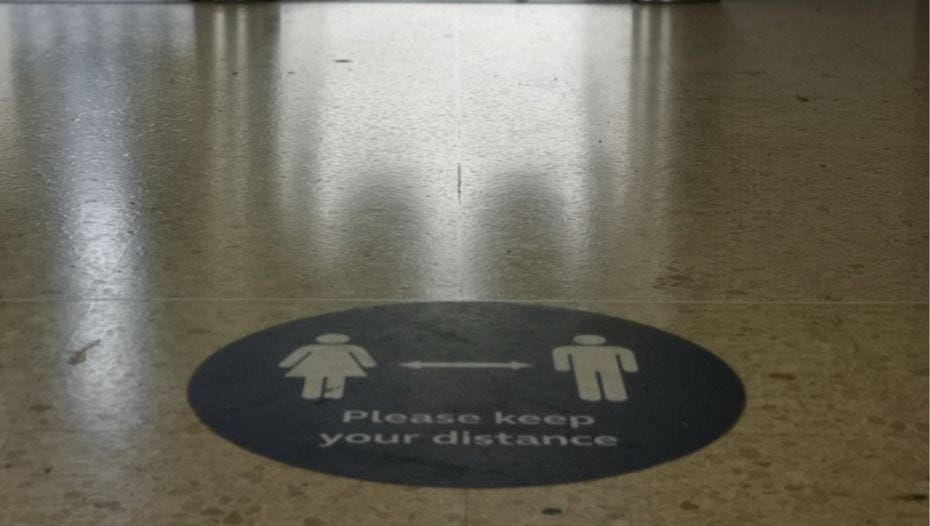 TSSA General Secretary, Manuel Cortes, has hit out at West Midlands Trains (WMT) for a "cynical and shocking stunt", which saw the company falsely promise bonuses to employees for their hard work during the pandemic.
TSSA has learned that on 21 April WMT sent an email from Managing Director, Julian Edwards to around 2.500 members of staff thanking them for their hard work over the past year. This clearly suggested they could expect a financial reward after "huge strain was placed upon a large number of our workforce".
In fact, WMT were deliberately tricking their employees, using the pandemic, and the sacrifices workers have made to keep trains running, as a means of testing IT security.
In correspondence seen by TSSA, the company admit this 'phishing simulation test' was "designed by our IT team to entice you to click the link and used both the promise of thanks and financial reward to try and convince you to provide your details".
The union has described this as "totally crass and reprehensible behaviour" given that one worker at the company has died from Covid-19 and many others have fallen ill with the virus.
Manuel Cortes said:
"This was a cynical and shocking stunt by West Midlands Trains, designed to trick employees who have been on the front line throughout this terrible pandemic – ensuring essential workers were able to travel.
"The company must now account for their totally crass and reprehensible behaviour. They could and should have used any other pretext to test their internet security. It's almost beyond belief that they chose to falsely offer a bonus to workers who have done so much in the fight against this virus.
"Our members have made real sacrifices these past twelve months and more. Some WMT staff have caught the disease at work, one has tragically died, and others have placed family members at great risk.
"We need to know who sanctioned this email and we need an apology. Moreover, having fraudulently held out the prospect of a payment to staff, WMT must now be as good as their word and stump up a bonus to each and every worker.
"In that way the company can begin to right a wrong which has needlessly caused so much hurt."
TSSA is the only union with collective bargaining rights for managers at WMT. It also has collective bargaining rights for clerical and station staff, and some depot staff.
Text of the email offering bonuses to WMT staff
Dear All,
Thank you for your hard work. We realise that a huge strain was placed upon a large number of our workforce as a result of COVID-19. This has not been easy for any of us and we would like to offer you a one-off payment to say thank you for all of your hard work over the past 12 months or so.
Please visit the following link which has a personal message from Julian Edwards as well as the information of your one-off payment: Message From Julian –
Again, many thanks for your hard work and I hope that this gift will inspire you to keep up the good work.
Regards,
Finance and Payroll.
Text of email by WMT HR to employees who had opened the email link
Sent via email
Re: IT Test email on 21st April 2021
Dear (redacted)
I am writing to you to update you on the outcome of the recent phishing simulation test performed by IT. In the email, you were invited to click on a link, and on the next page to enter your Microsoft Office 365 login (your work account) details.
I am writing to confirm that this was a test designed by our IT team to entice you to click the link and used both the promise of thanks and financial reward to try and convince you to provide your details. This test was purposefully designed to closely mimic the tactics that, sadly, are being used on a daily basis by expert criminal organisations to try to gain access to company data and systems.
We, along with every organisation, remain susceptible to attempts to access our systems and data. It is crucial that we all play our part as just one error can be enough to result in significant damage.
Below are the main points to remember when using work systems at WMT:
Be vigilant with all links and attachments.
Never click on a link that looks suspicious.
Never enter your work login details into anything other than the first time you log in to your WMT work system or known business provided systems.
If you are unsure about whether something is suspicious, stop, do not proceed, and contact the WMT IT Service Desk team on 0344 7700 791.
If you receive an email that suggests you must do something, sometimes quickly, in order to benefit (e.g. 'click here now to receive this reward', click this in the next 30 minutes to receive your payment', 'if you do not click this, you will miss out'), then it is likely to be a hoax and/or be part of a planned cyber-attack. In these situations, the best advice is to remember that you will not miss anything by not clicking a link in a work setting.