NEWS.CATEGORY: Industrial
Deserted Eurostar in the spotlight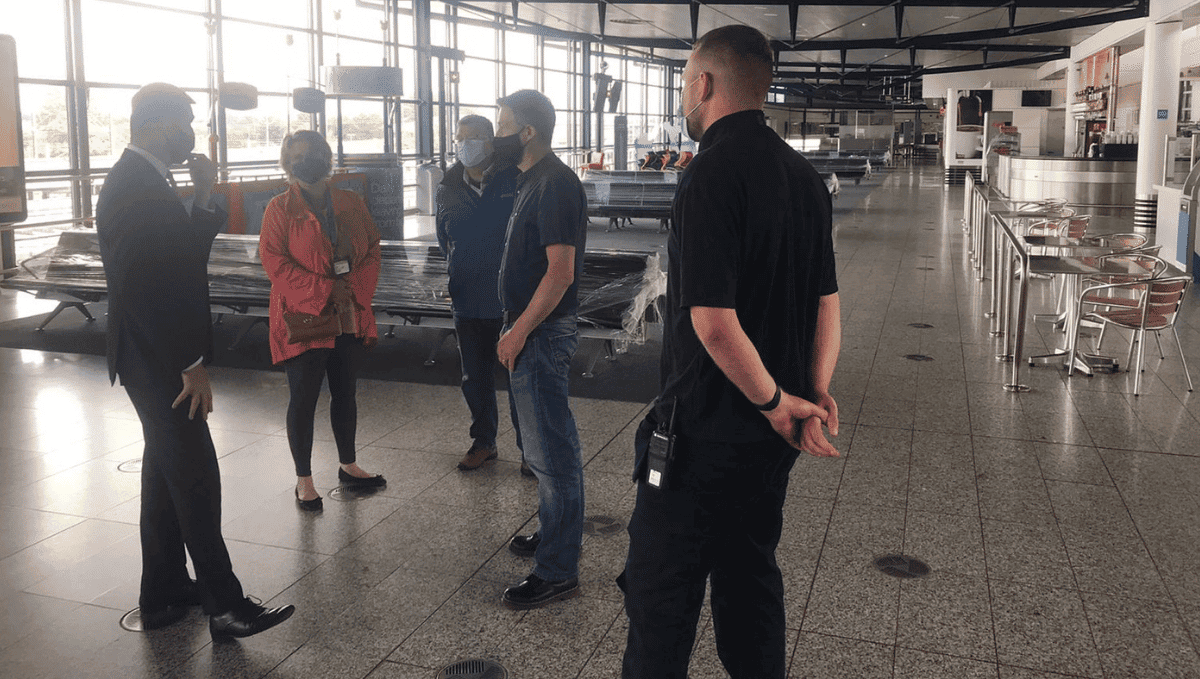 Eurostar workers have today welcomed Shadow Transport Secretary, Jim McMahon, on a visit to the deserted departure areas of Ashford International station. The high-speed international rail operator - known as the 'green gateway to Europe' - has suffered from "Covid, amplified by government indifference", warns TSSA.
While other industries – notably for comparison, airlines – have received significant financial support from government, Eurostar has only been able to access furlough.
TSSA general secretary Manuel Cortes said:
"Eurostar has been abandoned by this Tory government. Their indifference to the fortunes of Eurostar has greatly amplified the effects of Covid on the company.
"I'm pleased that Labour is highlighting the plight of our green rail link and calling on government for greater support. Support, along with clearer guidance on international travel, is desperately needed to safeguard this vital international rail link and the thousands of jobs that depend on it."
In today's visit to St Pancras and Ashford International stations, Jim McMahon MP, Labour's Shadow Transport Secretary, highlighted the issues and difficulties faced by Eurostar, the knock-on effect on the wider HS1 route and the impact on the local economy.
Jim McMahon met representatives from the TSSA union during his visit to Ashford, taking a tour of the ghostly departure areas which previously bustled with passengers.
Eurostar is the UK's first and only high speed rail line (until HS2 is operational) and it revolutionised travel between the UK and continental Europe. In 2019, Eurostar carried over 11million passengers, providing over 80% of journeys between London and each of Paris and Brussels.
The popular city centre to city centre link also delivers 80% lower emissions per route than flying, saving 60,000 short-haul flights each year. But Covid hit Eurostar, along with all international travel, especially hard with just one train a day running for much of 2021, revenue through the floor and debt mounting.