NEWS.CATEGORY: Industrial
Ditching HS2 Eastern leg would be 'foolhardy and myopic betrayal'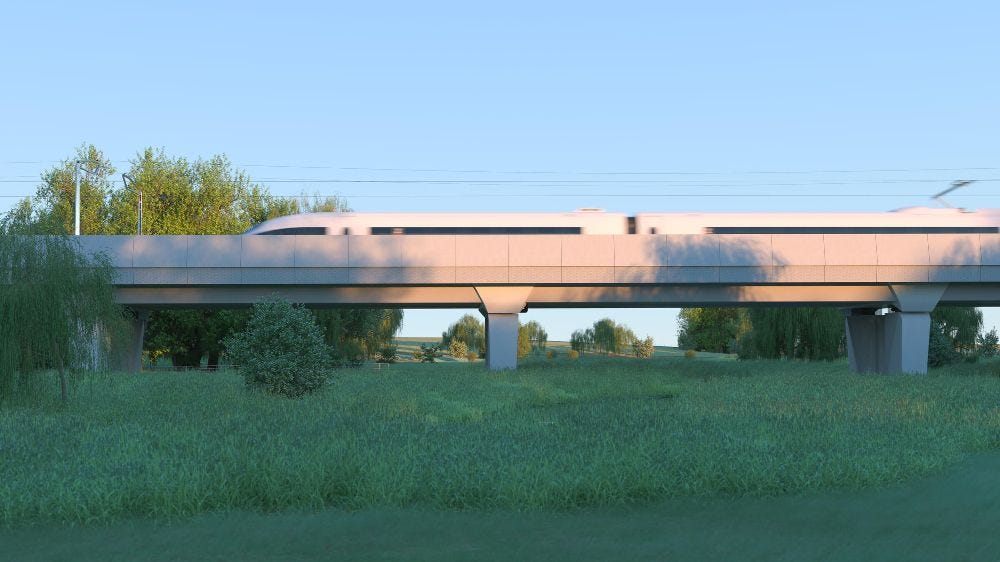 TSSA General Secretary, Manuel Cortes, has written to Grant Shapps with 'urgent concerns' following renewed claims the Government plans to ditch the Eastern leg of the High Speed 2 (HS2) rail project from Birmingham to Leeds.
In the letter Cortes warns that such moves would be 'myopic and foolhardy in the extreme', amounting to 'a betrayal' of communities from Birmingham, to Nottingham, Sheffield and Leeds.
The union leader instead calls on the Transport Secretary to stick to existing plans for the full implementation of HS2 and, rather than any reduction in scope, and build the line all the way to Scotland as a means of boosting economies and helping the fight to decarbonise.
The full letter from Manuel Cortes is as follows -
Grant Shapps
Transport Secretary
Great Minster House
33 Horseferry Road London SW1P 4DR
Monday 4th October 2021
Dear Grant
I'm writing to you again – following my letter in August – with urgent concerns about the future of the planned High Speed 2 (HS2) Eastern Leg from Birmingham to Leeds.
This follows further media reports, in the Financial Times, (Monday 4 October) suggesting that you and the Department for Transport do not wish to 'blindly follow' the current plans.
Let me be clear - any rowing back on commitments to build HS2 in full would be seen as a betrayal by communities and constituencies from Birmingham, to Nottingham, Sheffield and Leeds. For Government to turn its back on the Eastern leg of the project would be myopic and foolhardy in the extreme.
This should be obvious to any Government serious about levelling up because at a time of great economic difficulties the way forward is not through cutting national infrastructure plans, but rather making good on commitments to such investment, so that stronger regional economies can be built and prosper.
HS2 is absolutely key in this regard - because we are talking about the fastest and greenest form of transport available. It's a huge public good, connecting major conurbations, needed in Leeds as much as London. In fact the best thing you could do now – as our union has long called for – is to build HS2 all the way to Scotland.
You will be fully aware of the many benefits of HS2 – the programme is vital in our battle to decarbonise. It will allow us to move freight on the railways and create thousands of well-paid jobs.
There's not a single doubt that HS2 would put rocket boosters under regional development. Anywhere you build a high-speed railway station it aids urban regeneration, assisting the whole regional economy and providing better connectivity.
The public deserve to know without delay if the Government will stick to its commitments on the HS2 eastern leg, or are we about to see yet more broken promises which would signal a termination of any so-called 'levelling up agenda' for the North of England?
For the good of all concerned I'd urge the former course of action.
Yours sincerely
Manuel Cortes,
TSSA General Secretary