Five asks for a publicly owned ScotRail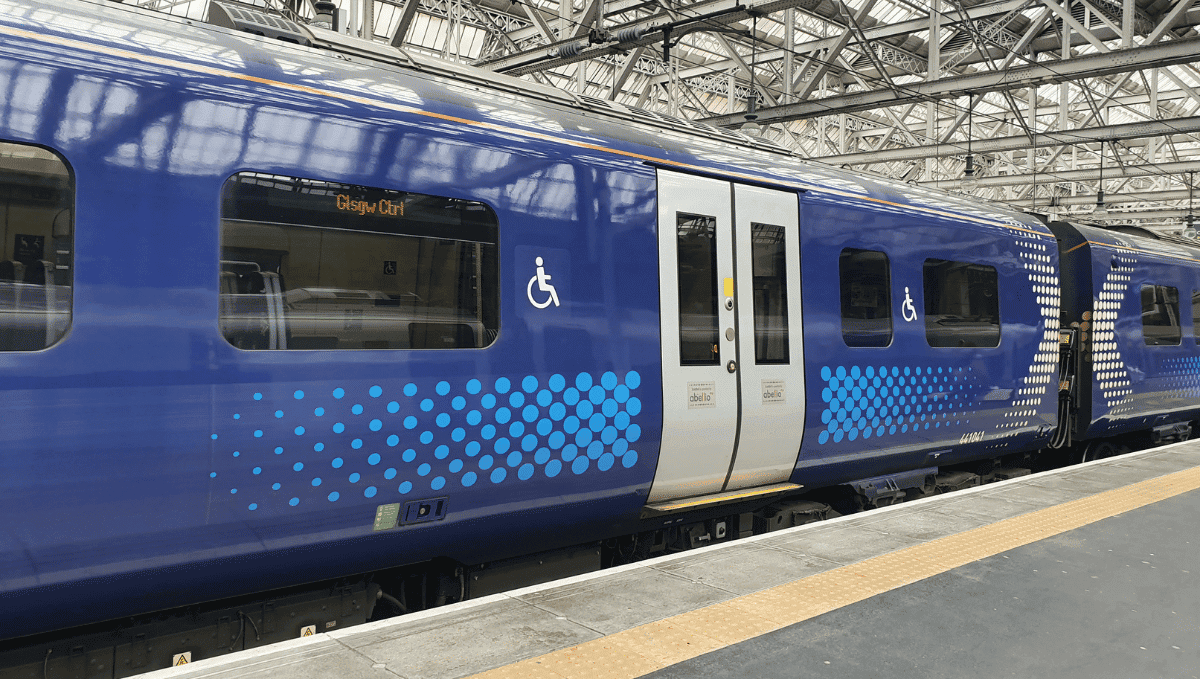 TSSA Leader, Manuel Cortes, today (Monday), wrote to First Minister Nicola Sturgeon with his five asks for ScotRail which goes into public ownership in 2022.
Cortes wrote: ScotRail performs a vital role in the Scottish economy. It makes sense to invest in it now, so that ScotRail can play its role in our covid recovery and our greener future.
So, my five asks for ScotRail are:
No cuts to staff: It's utterly wrong-headed to think that cutting staff means more efficiency. We need sufficient staff to provide cover when drivers, guards and controllers are sick so that trains aren't cancelled. Numbers are already stretched and further cuts will mean short-notice cancellations become the norm.
We need station and platform staff to help passengers with disabilities, parents with pushchairs, and elderly passengers on and off the train. More staff means a better railway for everyone.
Stop the cuts to services:
Climate change is already upon us. We need people to be using public transport more than ever to reduce our carbon footprint and save our world. We need to make it easier for people to take the train. Cutting services – as Abellio are considering doing – is completely the wrong step.
Keep ticket prices low:
Public ownership is a golden opportunity to bring ticket prices down, as we'll no longer need to pay shareholder dividends out of railway money. I was amazed that earlier this month the Scottish Government announced fare rises of 3.8% from 24th January 2022. To reach our climate change targets we need to make our railway the appealing, better option for everyone and that means keeping ticket prices down so everyone can afford it.
Cancel plans to close ticket offices:
Ticket office staff are vital to getting people back on our trains. For many people, especially older customers, ticket office staff are a better way to buy tickets as you will always get the lowest fare for your journey. They can also help you plan your journey. But for many stations, especially in rural areas, they don't simply sell tickets. Ticket office staff also salt platforms in icy weather – vital for passenger safety at this time of year. They put down ramps and help passengers on and off the trains. It's simply not good enough to expect disabled passengers to book their journeys in advance, they should have the same rights to turn up and travel as everyone else and ticket office staff are essential to making that happen.
No Going Back – keep ScotRail public forever:
Franchise exercises are a massive waste of public money. That's money that would be better spent investing in new rolling stock or keeping ticket prices low. If the last five years under Abellio have shown anything it's that private is not better. If ScotRail were able to take advantage of the Scottish government's borrowing power and make plans for twenty or thirty years rather than the five to eight years of a franchise deal they could make meaningful long-term investments in good quality rolling stock and railway infrastructure.
These five steps would make the railway truly fit for Scotland's future.