Government 'too little too late' on public transport mask wearing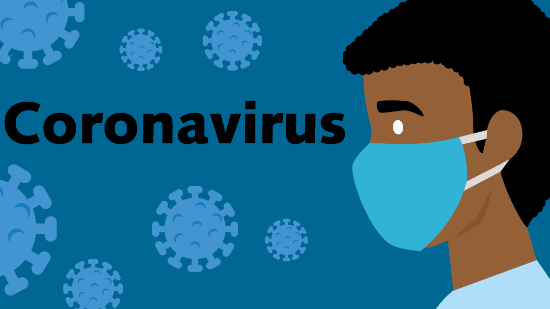 TSSA General Secretary, Manuel Cortes, has described as "too little too late" industry guidance issued by the Department for Transport (DfT) that "the government is now expecting and recommending people wear face coverings in crowded settings which include public transport."
The move comes ahead of the removal of the majority of Covid control measures from 19 July, including scrapping social distancing measures and face coverings.
Prime Minister Boris Johnson said it was a matter of "personal responsibility" whether people wore face masks, and Transport Secretary Grant Shapps said he was "very relaxed" about transport operators imposing their own rules around masks. Mayor of London, Sadiq Khan, has told Transport for London that masks must remain in place across the capital's transport system.
Commenting on the change of tack by the DfT, Manuel Cortes said:
"This move is welcome but it's too little too late from Shapps.
"If the Transport Secretary knows now that wearing face coverings protects transport workers and passengers he must have been aware of that days ago – yet still we had dither and delay.
"The best thing government could do now is to make the wearing of face coverings mandatory across our public transport network. It's not enough in what remains a health emergency for ministers to simply hand down recommendations.
"Our industry and the wider public need and expect clarity and leadership – both of which are sorely lacking."
Text of the email communication today from the DfT Industry Laison
From: IndustryLiaison <IndustryLiaison@dft.gov.uk> Subject: Step 4 recovery: Key messages related to transport
Good afternoon
Following the announcement by the Prime Minister confirming step 4 will go ahead on 19th July, we wanted to share key messages related to transport.
In particular, you will have noted from the PM's press conference and the document published on Monday 12th July, that the government is now expecting and recommending people wear face coverings in crowded settings which include public transport, alongside other settings.
Please see below for our top line messages and further information on our guidance, which will be updated on 19th July. BEIS have published guidance for workplaces which may also be of interest.
Social distancing is no longer required in indoor settings, including on public transport and in transport hubs. This means that all operations and communications on this will no longer be required from Monday.
Guidance wording on face coverings
'COVID-19 spreads through the air by droplets and aerosols that are exhaled from the nose and mouth of an infected person. The requirement to wear face coverings in law has been lifted. However, the Government expects and recommends that people wear face coverings in crowded areas such as public transport.'
In our guidance, we will also clearly signpost to links to relevant guidance in Northern Ireland, Scotland and Wales as some rules will vary.
Other communications and messaging
Our top line for communications purposes is: The transport network is ready for you - plan ahead, regularly sanitise your hands and open a window where possible. It is recommended you wear a face covering if you can and it may be a requirement with some operators.
We have attached our communications asset which will be available, alongside other updated assets, on DfT's extranet on Monday.
We are keen for messaging to be as consistent as possible across industry but understand that variation will occur, particularly where an operator has taken a decision to mandate the use of face coverings on their services.
Different rules apply in Northern Ireland, Scotland and Wales and this will need to be considered in relation to your communications where appropriate, informing passengers where possible.
Please let us know if you have any questions ahead of step 4 on Monday.