NEWS.CATEGORY: Industrial
Minimum Service Levels – not workable or needed says TSSA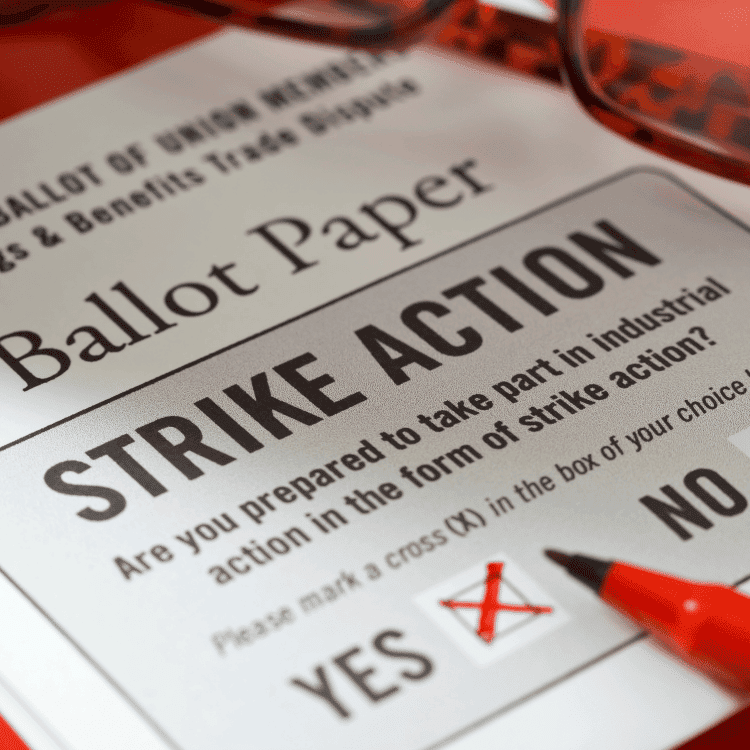 Rail union TSSA has dismissed moves by the government to rush minimum service regulations through Parliament which would see a requirement of 40 per cent of normal timetable being run by train companies in the event of a strike.
TSSA is not currently in dispute on the railways but was at the forefront of the strikes and industrial action on the railways from the summer of 2022 until Feb 2023.
The Transport Secretary, Mark Harper, will publish legislation tomorrow (Tuesday 7 November) and subject to parliamentary approval it is expected to come into effect ahead of Christmas.
Responding, TSSA General Secretary, Maryam Eslamdoust said: "We have been clear with the government - this legislation is not going to work, nor is it needed. Moreover, it's undemocratic and a direct attack on the right to strike which is at the heart of British democracy.
"Again and again Ministers attack railway workers by planning to make cuts in the industry and expect unions to stand aside, rather than standing up for members.
"Minimum Service Levels will only serve to inflame industrial tensions. Rather than the government's daft anti-strike laws, the people of this country would be much better served by Ministers making sure there's a full and reliable service across our railways each and every week."