Nationalise public transport, Labour conference told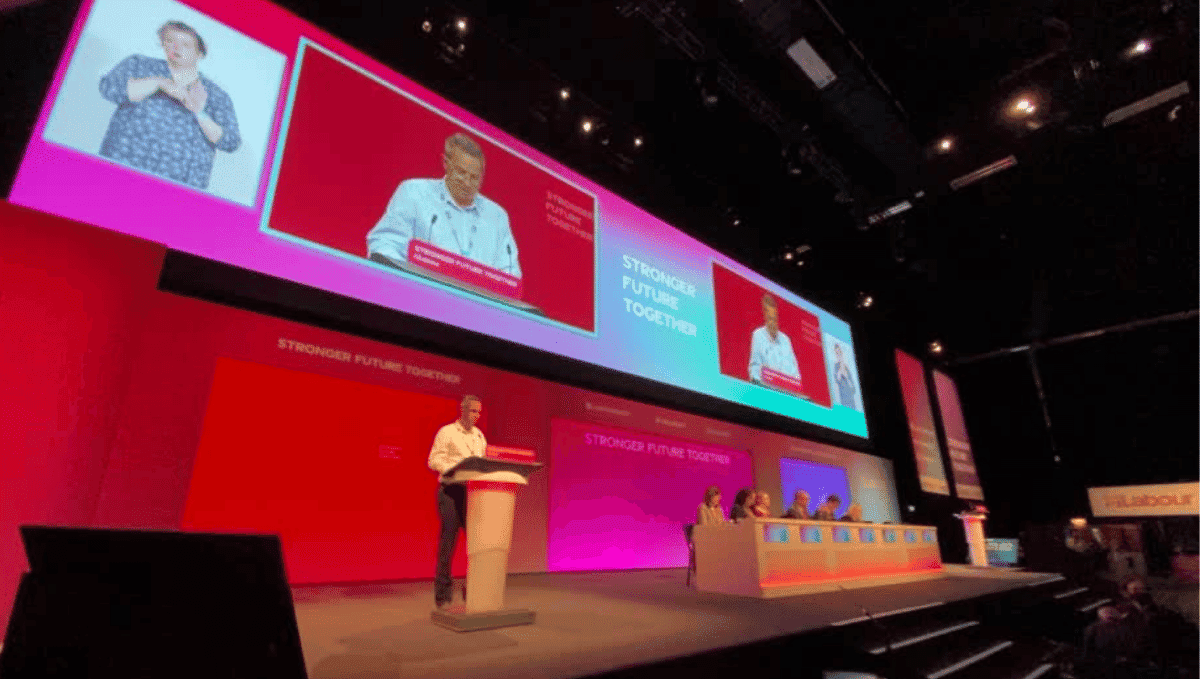 "TSSA policy has long been one of re-nationalisation" said TSSA Executive Committee member Paul Beadle when speaking in Sunday's Labour party transport debate.
Addressing a packed conference hall in Brighton, Paul – who works as a customer service team leader at Euston station – made sure that the case for public ownership was heard. "We believe that public transport should be regarded as both a service for the people who use it, and a major asset at every level in each of the nations where we organise."
"Public transport should be publicly owned and not open for private sector profit extraction" he continued. "We are proud that this is mirrored in Labour Party policy and that the party is fully committed to public ownership. It is what our members want, it is what rail users want."
Paul praised the work of transport staff and highlighted the impact that the coronavirus pandemic has had. He gave a special mention to Eurostar, saying: "whilst all train companies have been badly affected by the pandemic, Eurostar has been especially so and will need a lot of support going forwards."
Following on from Saturday's resounding success in passing policy for a Socialist Green New Deal, Paul brought more detail to the area, arguing: "If we are going to realise our ambitions regarding the Green New Deal, then the rail freight sector is going to be key."
Paul drew on examples from his home area of South Leicestershire where he is a local Labour councillor. He explained: "there are 'Beeching Reversal' proposals that have been put together by communities and rail experts that would not only re-open former passenger lines, but could be used to move freight from warehouse distribution centres to rail freight terminals and then across the network. They have the ideas on the ground and they need support from the top."
Paul thanked Labour's transport team, led by Jim McMahon, which has worked closely with TSSA and our members over the past 18 months. A special mention went to TSSA's former political officer Sam Tarry who now holds a front bench position in the Labour transport team with responsibility for Transport for London, among other areas. "Sam knows and appreciates the challenges transport workers face", said Paul.
In a final message to the delegates in the hall and those watching remotely, Paul raised the energy, saying: "We need urgent and positive action for the benefit of the many, and we are not going to get that from the Tories!"