NEWS.CATEGORY: Industrial
Strike action ballots for Cross Country, East Midlands Railway and West Midlands Trains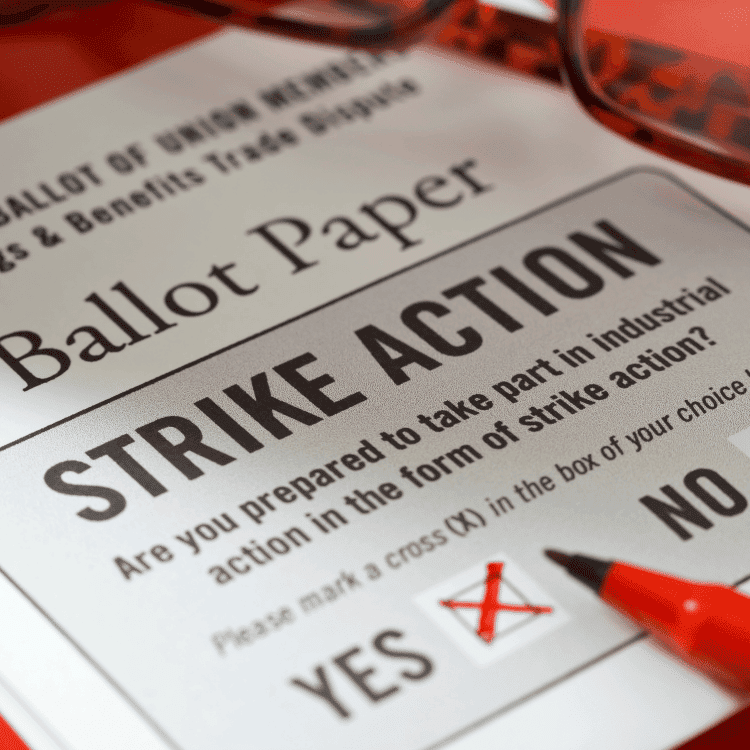 Rail union TSSA has served notice to ballot hundreds more staff for strike action and action short of strike. Members at train operators Cross Country, East Midlands Railway and West Midlands Trains will be balloted for action in a dispute over pay, conditions and job security.
These ballots follow a similar move in Avanti West Coast in an escalating dispute across the railway. TSSA has served notice for ballots in the three companies on the following timetable:
Ballots open: Thursday 16 June
Ballots close: Tuesday 5 July
570 members will be balloted across these three companies, taking the total number of TSSA members being balloted to 870. Ballots would allow for strike action – a last resort – to take place ahead of the Commonwealth Games in Birmingham.
TSSA is demanding a guarantee of no compulsory redundancies for 2022, no unagreed changes to terms and conditions, and a pay increase which reflects the rising cost of living.
Impact at East Midlands Railway
TSSA has 169 members in East Midlands Railway working across control, management, customer service, station and revenue protection roles, and includes the lowest paid staff earning around £18,000. Staff work across key stations, including St Pancras, Derby, Nottingham, Leicester, and Sheffield, and in the headquarters and control centres based in Derby.
Action by control staff would bring services to halt while action by managers would affect cover for drivers and other roles. Action by customer service staff would have potential impact on ticket sales and refunds. The last time these staff had a pay rise was 2019.
Impact at Cross Country
TSSA has 132 members in Cross Country, including Customer Service Managers (CSM), Driver Managers (DTM), Trainers, Control, Customer Communications, Safety, Timetabling and Planning. Managers are based at main rail stations on Cross Country routes, including: Edinburgh, Newcastle, Birmingham, Manchester, Bristol, Bournemouth, Plymouth. Other staff are based at Cannon House in Birmingham and the Lampblock alongside Birmingham New Street station.
Action by CSM, DTM and Control could take out all Cross Country services. Customer Service Managers manage conductors and would be involved in contingency cover. The last time these staff had a pay rise was 2019.
Impact at West Midlands Trains
TSSA has 269 members at West Midlands Trains, including control staff, Duty Train Crew Managers, Driver Managers, Senior Conductor Managers (on board staff responsible for guards), station management and duty station management, as well as HQ staff at Birmingham Edmund St working on planning, heads of dept etc.
TSSA members work out of Birmingham commuter stations, including: Birmingham New Street, Birmingham Snow Hill, Bletchley, Coventry, Kiddiminster, Rugby, Northampton, Tamworth, Wolverhampton, Walsall. Control staff work from the Saltley (Birmingham) centre and Rugby.
Action by Control staff would halt services while action by managers would severely impact the ability to keep services running and station staff action would affect the running of services and passenger safety. The last time these staff had a pay rise was 2020.

TSSA General Secretary Manuel Cortes said: "Our members at Cross Country, East Midlands Railway and West Midlands Trains deserve a pay rise and job security. These companies need to face the concerns of their staff and tell their paymasters in government that widespread rail disruption is on the cards.
"Rail workers are seeking basic fair treatment: not to be sacked from their jobs; a fair pay rise in the face of a cost-of-living-crisis; and no race to the bottom on terms and conditions.
"Unless these demands are met, we could be seeing a Summer of discontent across our railways in the run-up to the Commonwealth Games which take place in Birmingham – the centre of many of these train operators' services.
"Make no mistake, we are preparing for all options, including coordinated strike action which would bring trains to a halt."