NEWS.CATEGORY: Union news
TSSA Conference 18 - 20 September 2021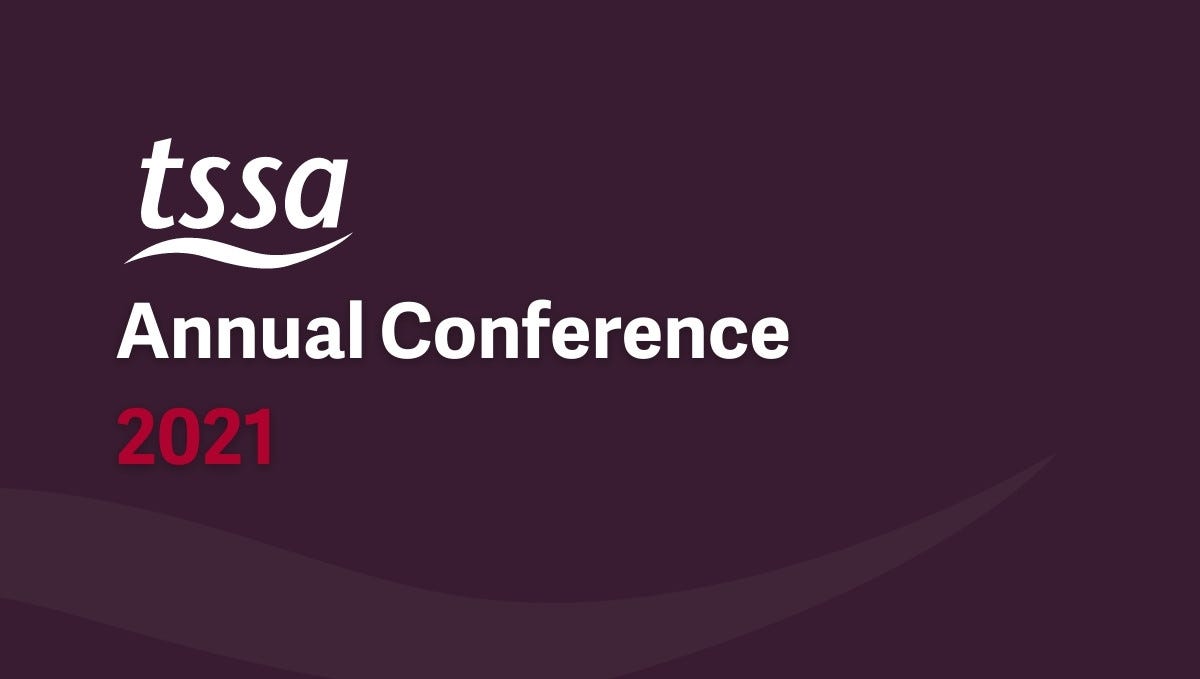 TSSA conference will run from Saturday 18 September to Monday 20 September 2021. You can find more details below.
The EC considered very detailed and thorough risk assessments undertaken by the venue to ensure that the event is as safe as they can reasonably make it.
Our EC appreciates that some delegates will, however, remain apprehensive about attending a face-to-face event given the current levels of covid infections. They have therefore agreed that the Conference should be a hybrid event with those delegates who wish to do so being able to participate online. Details of the practicalities around this will follow in due course and following consultation with the Standing Orders Committee.