TSSA enters a transatlantic merger talks first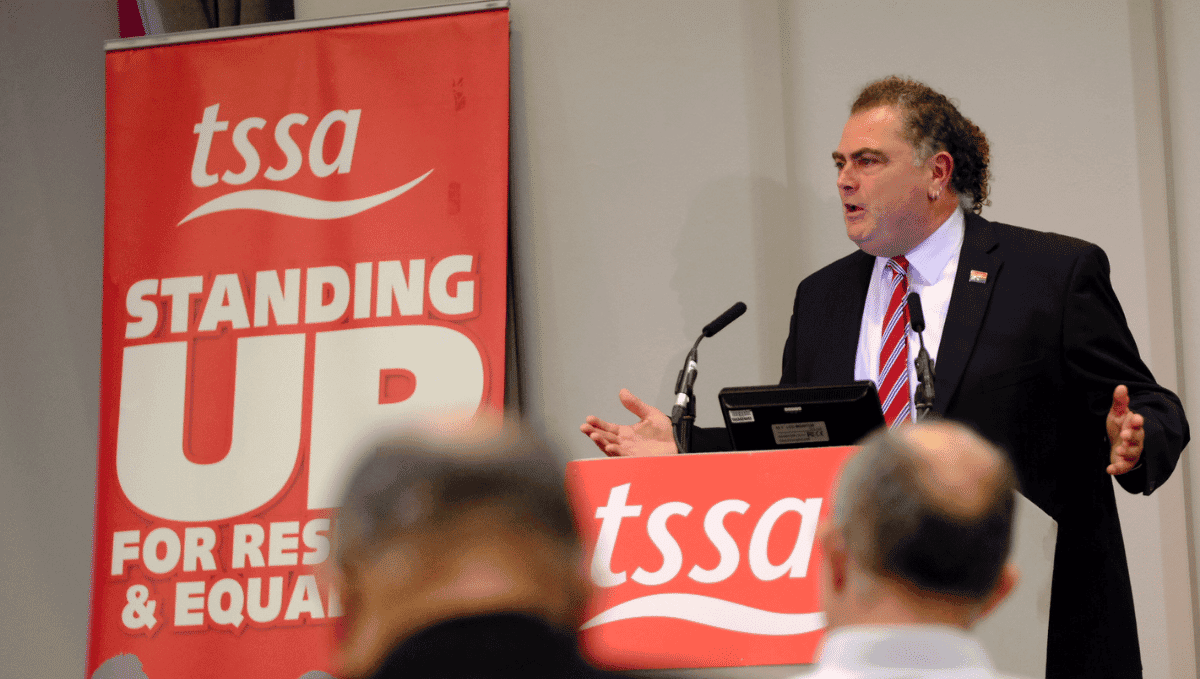 Transport and travel union TSSA is entering merger talks with a US union, in what is a first in the trade union movement: a potential transatlantic merger.
TSSA and the Boilermakers in America (International Brotherhood of Boilermakers, IBB) struck up a strategic partnership in 2020. The two unions are now looking to deepen those links and formalise the relationship in a formal merger, with talks set to continue in the coming weeks following TSSA's annual conference giving authority for this to happen.
TSSA General Secretary Manuel Cortes said:
"I'm delighted that our Conference voted overwhelming for our union to continue talks with the Boilermakers (the IBB) to create the world's first transatlantic union.
"The aim is to deliver an autonomous British and Irish section composed of current TSSA members. We can build on our shared values and take forward a new and exciting model of trade union organising for our members on both sides of the pond.
"If these talks are successful, our members will see no real change to the way our union currently operates, no lowering of the high standards of representation our members currently receive. In fact, we expect to have access to far greater funds to support our organising activities. And our members in Britain and Ireland will continue to have full autonomy to make whatever industrial, political and policy decisions they wish to make."
International Brotherhood of Boilermakers President Newton B. Jones said:
"The Boilermakers union is very much looking forward to discussions for merger with TSSA. The more we have learned about TSSA, the more we have understood the mutually beneficial opportunities for our unions.
"The strategic partnership agreement we signed in January 2020 first brought together our common strengths and resources, and even amid the pandemic we began to experience the advantages of sharing resources.
"I am excited about intensifying our discussions and to continuing our work together to amplify IBB and TSSA's efforts to ensure working people have a voice on the job, safe working conditions, fair wages and fair treatment."
Talks between both unions will now intensify with the aim of delivering the merger by 1 July 2022.