NEWS.CATEGORY: Industrial
HS2 cancellation will mean rail congestion for decades - TSSA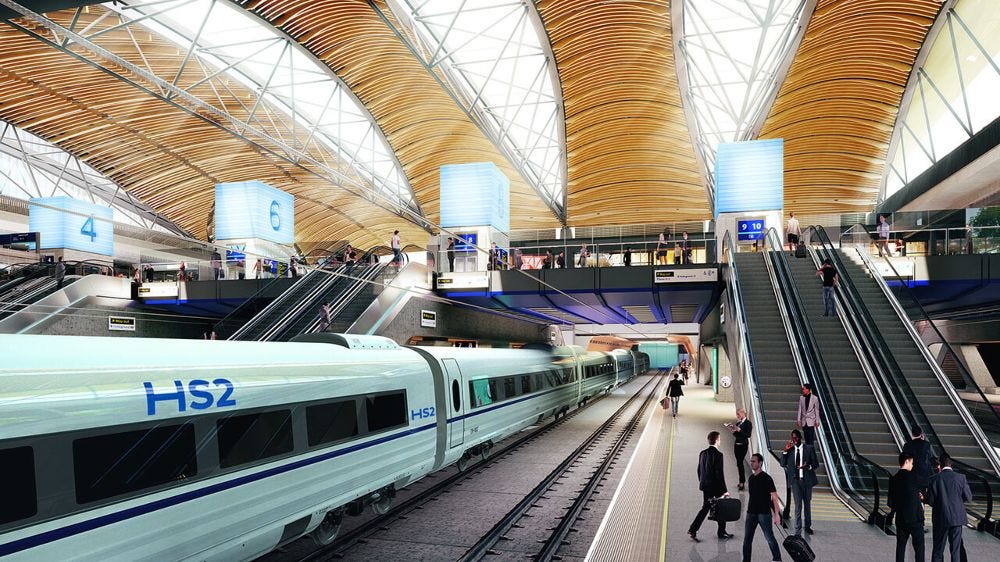 Rail union TSSA today warned of rail congestion for decades to come after a panel of experts criticised the government's decision to halt High Speed 2(HS2) at Birmingham.
The panel, which included academics, rail journalists and experts from the industry told the Transport Select Committee that the HS2 had been designed to deliver a transformative change of capacity on the railways. It warned that without HS2 there would be no increase in rail capacity north of Lichfield, for either business travel or freight on the railways.
The experts were confident that rail travel, for business and leisure, will increase in future years, and warned that the cancellation of HS2 north of Birmingham meant that rail capacity would struggle to meet future demand.
TSSA General Secretary Maryam Eslamdoust said, "As today's panel at the Transport Select Committee highlighted, the real value of HS2 was going to be unlocked with the extensions to Manchester and Leeds. The government's decision to stop high speed services at Birmingham means that the main benefits of the project will be lost.
"HS2 promised to free up space on the West Coast mainline allowing improvements to business and leisure travel and rail freight across the country, encouraging companies to relocate to Manchester and Crewe, and increasing employment opportunities across the North.
"Instead, we're getting a line from London to Birmingham and the promise of rail congestion for decades to come.
"Today's Transport Select Committee demonstrates that the people who really understand Britain's railways remain convinced of the value of HS2.
"Rishi Sunak owes the people of this country an apology. More than that, he owes them a change of heart. We all know Sunak's good at U-turns, he needs to make one now. Cancel HS2's cancellation and give Britain the high speed rail network it deserves!"
ENDS
Notes to editors
The witnesses at the session were:
Nigel Harris, Co-host, Green Signals podcast; former managing editor of Rail Magazine
Richard Bowker CBE, Co-host, Green Signals podcast;
Tom Worsley CBE, Visiting Fellow, Institute for Transport Studies, University of Leeds;
Professor Andrew McNaughton, Former Technical Director, HS2 Ltd;
Richard Morris, Rail Consultant and former Managing Director at Crossrail