NEWS.CATEGORY: Industrial
Thomas Cook redundancy payout victory welcomed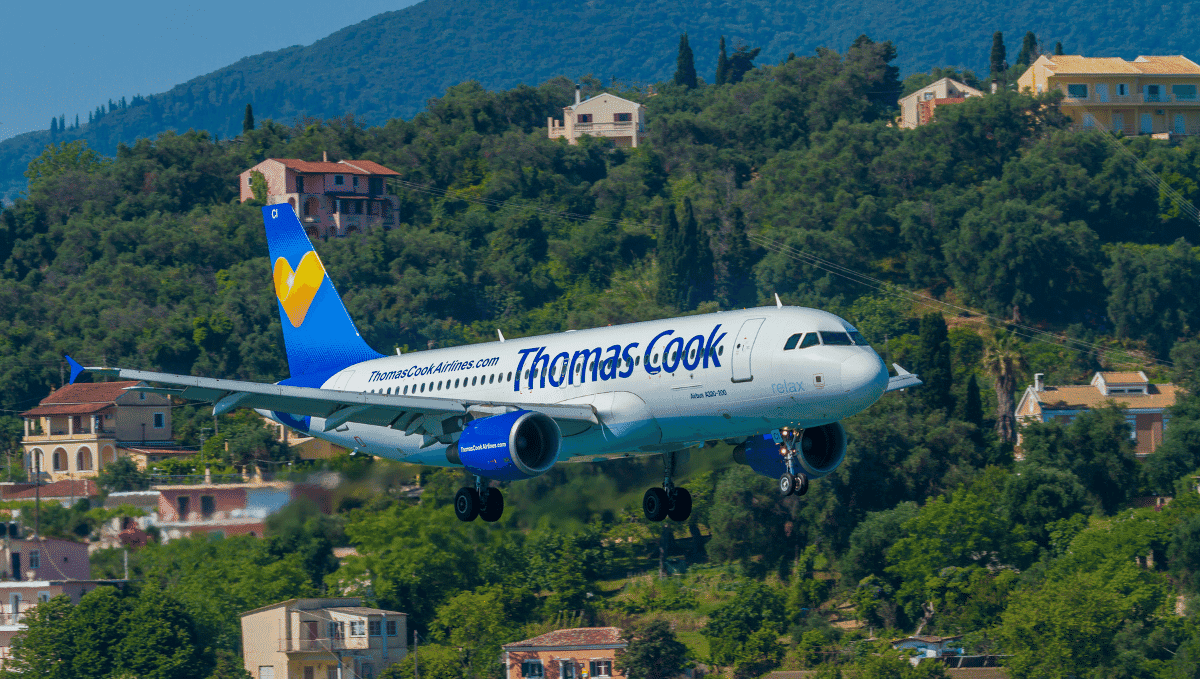 TSSA General Secretary, Manuel Cortes, has hailed an employment tribunal judgment that has found against Thomas Cook over the travel firm's failure to consult before making redundancies. This means that up to 1,500 former employees could claim as much as £4,200 from the Insolvency Service in what has been described as "the best possible outcome".
Thomas Cook went into liquidation on 23 September 2019 with around 1,500 London, Manchester and Peterborough Head Office employees made redundant without any prior warning or consultation.
Legally, Thomas Cook should have started a consultation process with TSSA at least 45 days before making anyone redundant. The company completely failed to do so, instead making staff redundant with immediate effect.
The union, with the help of specialist law firm Morrish Solicitors, secured the judgment against Thomas Cook for a protective award. The tribunal awarded the maximum of 90 days' pay for each of the affected employees, a move which means up to 1,500 other Head Office employees who worked in role levels 1-5 within UK retail central operations and retail support, contact centre, and corporate and group functions, may also be entitled to claim compensation.
Those covered by the judgment can seek up to eight weeks' pay from the government's Insolvency Service, which guarantees some of the protective award compensation from the national insurance fund. The Insolvency Service caps awards at £525 a week (the 2019 rate) meaning a former Thomas Cook employee could claim as much as £4,200 with payment expected within the coming weeks.
Describing the outcome of the tribunal, Manuel Cortes said:
"This is very good news indeed, I'm delighted for our members and all those who were failed by both Thomas Cook and the government. Our union has fought for our members at Thomas Cook all the way – and this judgment shows we have been justified.
"Our members endured harsh treatment from the start, not only through the actions of the company, but at the hands of a government which failed to step in to save this cornerstone of our high streets when it made perfect sense to do so.
"Frankly, our members who worked at Thomas Cook deserve every penny they get from this award. Anyone not a member should join TSSA and get assistance with their claim."
Daniel Kindell, a partner at Morrish Solicitors, said he was "delighted to have been able to secure the best possible result in this case for the TSSA and staff it represented. Unfortunately, time and again I see consultation obligations flouted in cases of insolvency, leaving staff unemployed at the drop of a hat. Such an approach should not go unchallenged. I hope the tribunal's decision gives ex-employees of Thomas Cook some sense of justice."
If you are a former Thomas Cook employee and think you may be eligible for compensation, join TSSA today and our legal team could help secure your protective award from the Insolvency Service, subject to eligibility.
Call 0800 328 2673 or email helpdesk@tssa.org.uk
TSSA represented ex-employees based at Head Office locations in London, Manchester and Peterborough.
Other claims continue to be pursued in the Tribunal. Employees who worked at Thomas Cook retail stores are not included in the judgment, but will be addressed separately in an ongoing Employment Tribunal case.
The judgment relating to TSSA covers those who worked in role levels 1-5 within UK retail central operations and retail support, contact centre, and corporate and group functions, in Peterborough, Manchester and London head offices. The judgment was made last week and the Insolvency Service will need to check eligibility with the Official Receiver before processing payments.