NEWS.CATEGORY: Industrial
Ticket office consultation ends today – last chance to respond!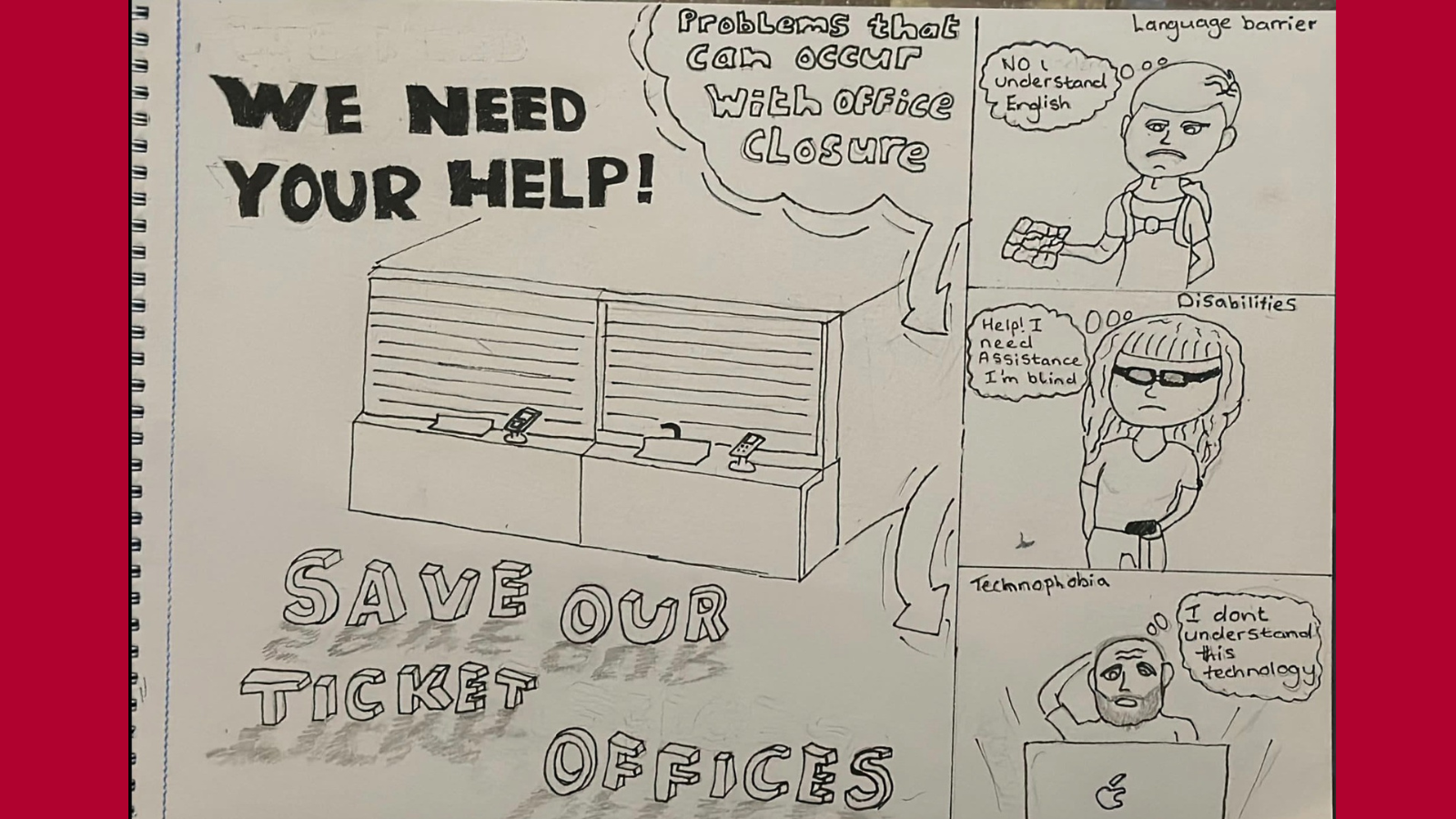 TSSA rail union is urging anyone who has not yet done so to respond to the public consultation on ticket office closures before it ends at midnight tonight (Friday 1 September).
TSSA has led the campaign to encourage members of the public to take part in the consultation, forcing the government to extend the initial consultation period and ensuring that over half a million people responded.
TSSA members and reps have staged campaign events at stations up and down the country and will continue to do so until the Westminster government reverse their foolish and unnecessary plans.
Commenting, TSSA Interim General Secretary, Peter Pendle said: "If you haven't already done so then please take part in the consultation before it ends at midnight tonight. It only takes five minutes to complete but your voice could make all the difference.
"Over half a million of you have already taken part and told the government to keep their hands off our ticket offices. We need one final push before the consultation ends. If you have already taken part then please speak to your colleagues, friends, or family now – let them know how important it is that we send the government a message that ticket offices must remain open.
"It is clear from the overwhelming response to the consultation that the public will not tolerate this attack on our services. The Conservatives must now listen to the voting public and shelve these reckless plans".