NEWS.CATEGORY: Industrial
TSSA warning - Tories' Ticket Offices policy means Glasgow Central and Edinburgh Waverley closures.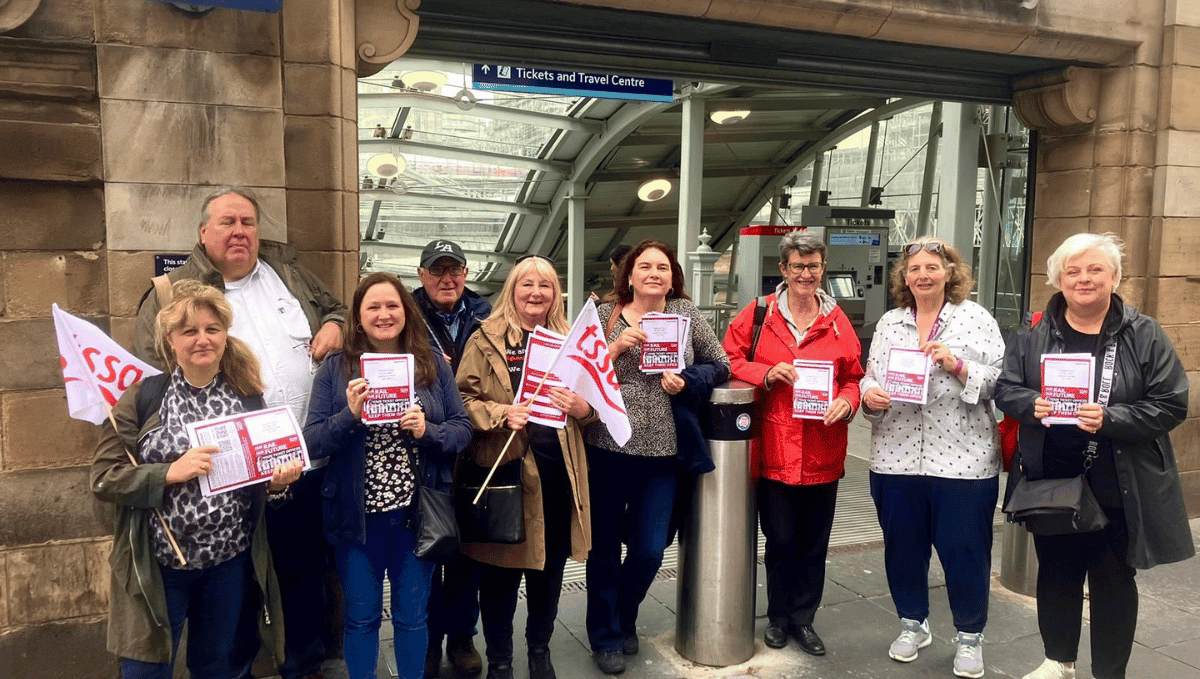 TSSA today warned Scottish rail passengers that plans to close almost every ticket office in England will also affect ticket offices in Glasgow Central and Edinburgh Waverley.
The Conservative government in Westminster is pressuring rail companies funded through the Department for Transport to close their ticket offices to save costs.
These closures will include the ticket office run by LNER at Edinburgh Waverley, and the Avanti ticket office at Glasgow Central, even though they primarily serve Scottish passengers.
The closure plans have been fiercely opposed by TSSA and other trade unions, as well as pensioner and disability rights groups.
TSSA General Secretary, Peter Pendle, said, "Ticket offices are vital for safe, cheap rail travel for everyone. They help everyone to buy the best value rail ticket, especially the most vulnerable people in our society, the elderly and disabled who can't use ticket machines and websites. It's downright cruel of the Conservatives to insist rail companies close the ticket offices.
"It's beyond belief that ticket offices in Scotland are being affected by Tory policy. Really, the Scottish Transport Secretary, Màiri McAllan, should intervene with the Conservatives now to put a stop to this senseless and cruel policy. I'd urge every Scottish rail user to fill out the Transport Focus consultation and make it clear we want to keep our ticket offices in Edinburgh and Glasgow."
ENDS
Notes to editors
Transport Focus consultation can be found here: Transport Focus Consultation