Save London's public transport - 'hugely important' demonstration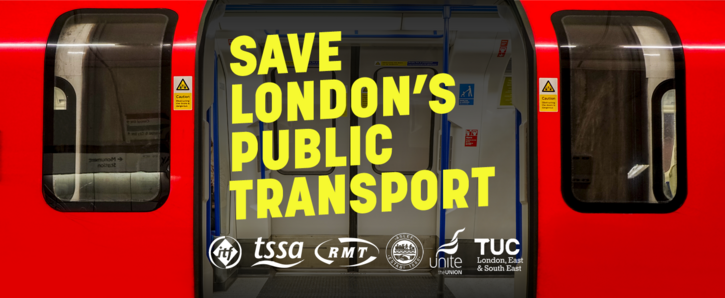 Transport union TSSA, along with sister unions and politicians, are holding a "hugely important" demonstration outside Parliament a week today (1 Dec) about the future funding of Transport for London (TfL).
TSSA is the biggest union in TfL, and General Secretary, Manuel Cortes, has warned Boris Johnson that public transport across London will grind to a halt without a long-term financial plan in place.
The current short-term deal from the Government is due to run out on 11 December. TSSA and other rail and transport unions will be making their voices heard by taking their campaign for fair funding for TfL to the heart of Westminster.
Commenting, TSSA General Secretary, Manuel Cortes said: "This is a hugely important demonstration because we know our public transport system in London desperately needs a proper, long-term funding settlement from the government.
"Yet instead, we see Ministers attacking TfL services and budgets with the sole aim of undermining London and our brave transport workers who have stood on the frontline throughout the Covid crisis.
"Let's be clear – this government is an obstacle to full economic recovery from the pandemic and is undermining efforts to tackle climate change, which public transport plays a vital part in.
"We will make it clear to those inside the Westminster Parliament that we are not going away, Ministers must step up to the plate before services really do start grinding to a halt.
"Join us as we demand the return of TfL's operating grant, and tell MPs and Peers that together we will defend jobs, conditions, pensions and TfL services.
"It's time the Tories stopped playing games with our vital public transport system which many millions rely on day in, day out."
*The Save London's Public Transport demonstration will be taking place outside Parliament on Wednesday 1st December, assembling at 11am at Old Palace Yard, London SW1P 3JY