Save Scotland's Railways Report Launch - you're invited!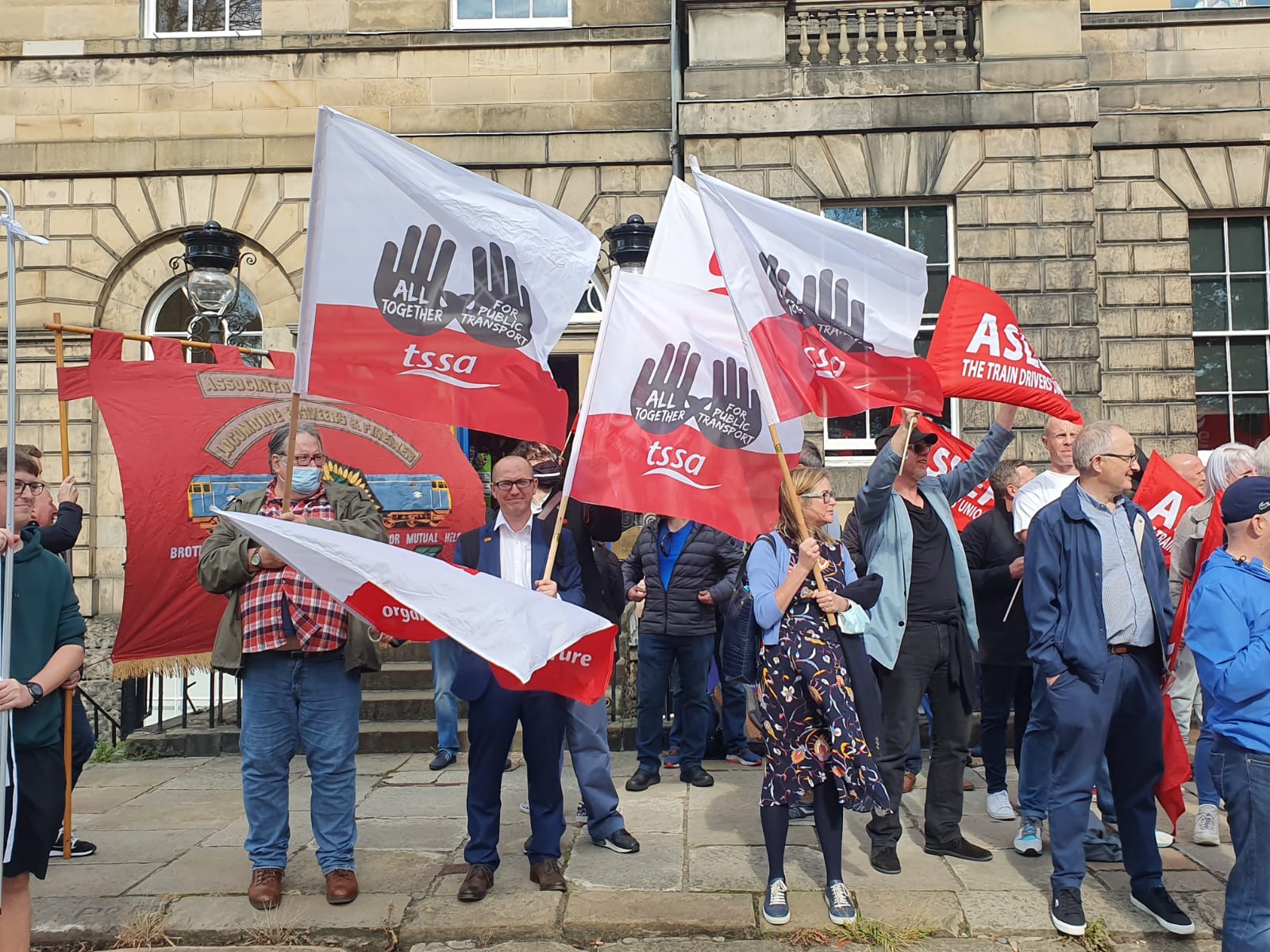 Our campaign to Save Scotland's Railways takes a big step forward this Thursday 28th October at the Scottish Parliament in Edinburgh.
We'll be handing in a report, commissioned, by TSSA, along with our sister unions, ASLEF, RMT and Unite, which presents a positive future vision for Scotland's railways rather than the deep cuts to services the SNP Government have planned once ScotRail comes back into public hands next April.
The report outlines the environmental case for maintaining investment on the railway and comes as we build towards COP26 in Glasgow.
It's really important that we make our voices heard on this campaign in the months ahead and this report is vital in our fight for our railways. It all kicks off at 10:45am Do please show your support and let us know you are coming along by clicking here
I'm in!