NEWS.CATEGORY: Industrial
TSSA solidarity with RMT in rail dispute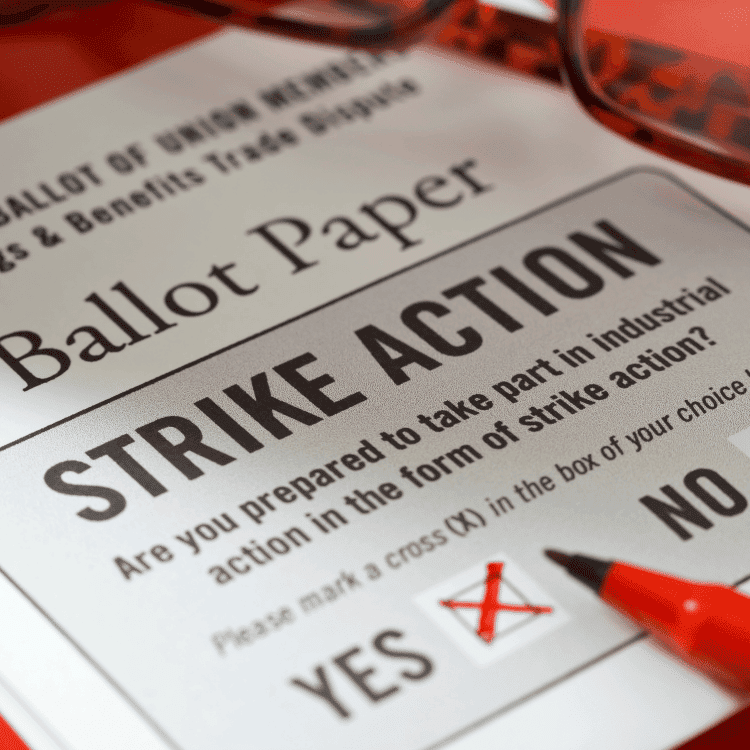 TSSA sends solidarity to RMT following their historic ballot result for strike action across the railways.
Congratulating RMT on their ballot result, TSSA leader Manuel Cortes called on rail employers to "stand up to their Tory paymasters".
RMT balloted members across Network Rail and 14 train operating companies. 71% of those balloted took part in the vote with 89% voting in favour of strike action and only 11% voting against.
Manuel Cortes, TSSA General Secretary, said: "Our TSSA union congratulates sister rail union RMT on their historic ballot result which clearly shows the strength of feeling among rail workers.
"We are already seeing the fat cat bosses at Network Rail crying wolf. If they had any guts, they would stand up to their Tory paymasters rather than have a go at ordinary workers trying to make sure they can still pay their bills.
"We send solidarity to RMT. In the face of the Tory cost-of-living crisis we must stand up for our members' jobs, conditions and the future of our railways. TSSA stands ready to ballot our members."
TSSA is in dispute with Network Rail and train operating companies covered by the Department for Transport over pay, job security and conditions.