NEWS.CATEGORY: Industrial
TSSA announces more December rail strikes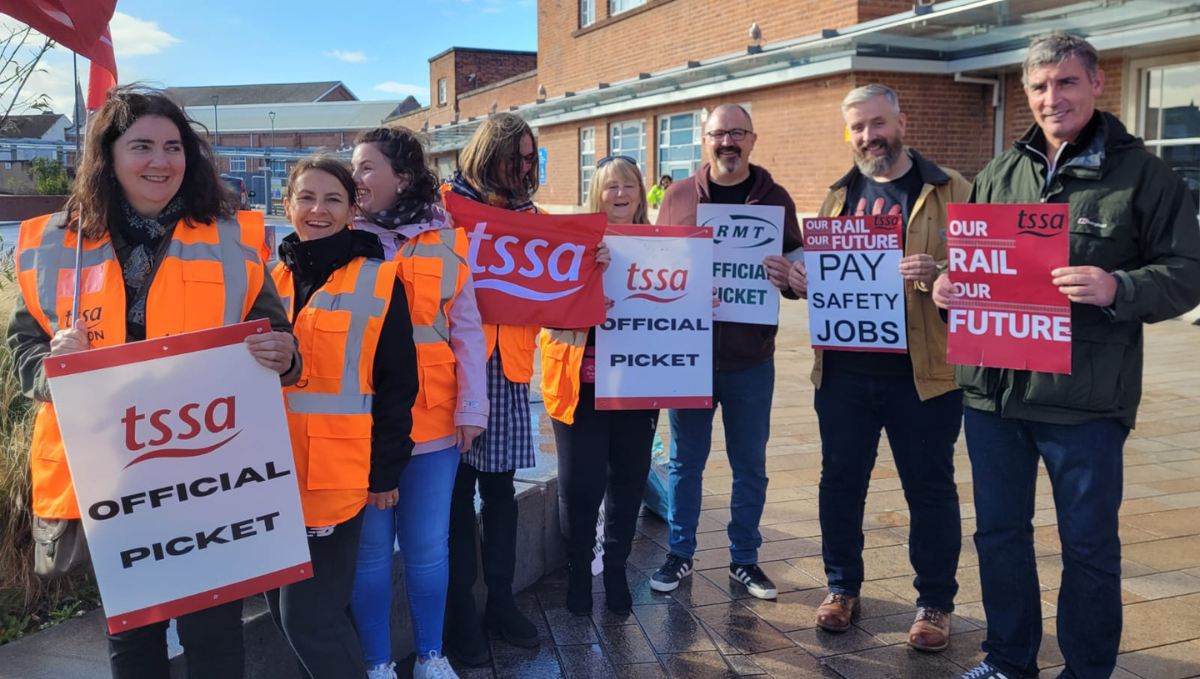 Rail union TSSA has today (Friday) served notice for strike action in a further six train operating companies and Network Rail, taking the number of companies affected by strike action by the union to nine.
The union has today announced that thousands more rail workers will now take strike action on 17 December (in addition to a widespread campaign of industrial action short of strike across a dozen companies).
This builds on the announcement earlier this week that members would go on strike on 17 Dec at Avanti West Coast and c2c.
Strike action will take place on Saturday 17 December in:
*Avanti West Coast (already notified of this date, plus 13, 14 and 16 December)
*c2c (already notified of this date)
*CrossCountry
*East Midlands Railway
*Network Rail (Bands 5-8 and Controllers) **UPDATE: NR action suspended following offer going to members referendum**
*Southeastern
*South Western Railway (SWR)
*TransPennine Express (TPE)
*West Midlands Trains (WMT)
Luke Chester, TSSA Organising Director, said: "Enough is enough. Our members are fed up of being treated with contempt by employers and government alike.
"We've sat through hundreds of hours of talks and have moved mountains to make progress on modernisation details, staffing and jobs. But still there is no offer in writing and nothing whatsoever on pay, despite inflation biting our members hard.
"We understand it is only the government withholding authority that's standing in the way of an offer being put in writing. If strikes go ahead this Christmas, the blame lies entirely with the Tory government.
"This strike action is an exasperated last resort, but unless there's an offer made, it won't be the last. It's meant to be the season of goodwill, but there's very little being shown by the government, and it's running out fast on our side."
Further industrial action over the Christmas and new year period is being actively considered.
The notice of strike action follows four weeks of intensive talks which have failed to produce a written offer from either Network Rail or the Rail Delivery Group.

The dispute is over pay, job security and terms and conditions.

TSSA members working in management, station, control, revenue protection, on-board and a variety of operational and support roles will take strike action on Saturday 17 December.
TSSA is currently re-balloting members in eleven companies: Avanti West Coast, c2c, CrossCountry, East Midlands Railway, Great Western Railway (GWR), Greater Anglia, LNER, Network Rail, Northern, Southeastern, and Transpennine Express (TPE). (Ballots in other companies were run later and do not need to be re-run at this time).