NEWS.CATEGORY: Industrial
Network Rail takes 'Kamikaze' approach to voluntary severance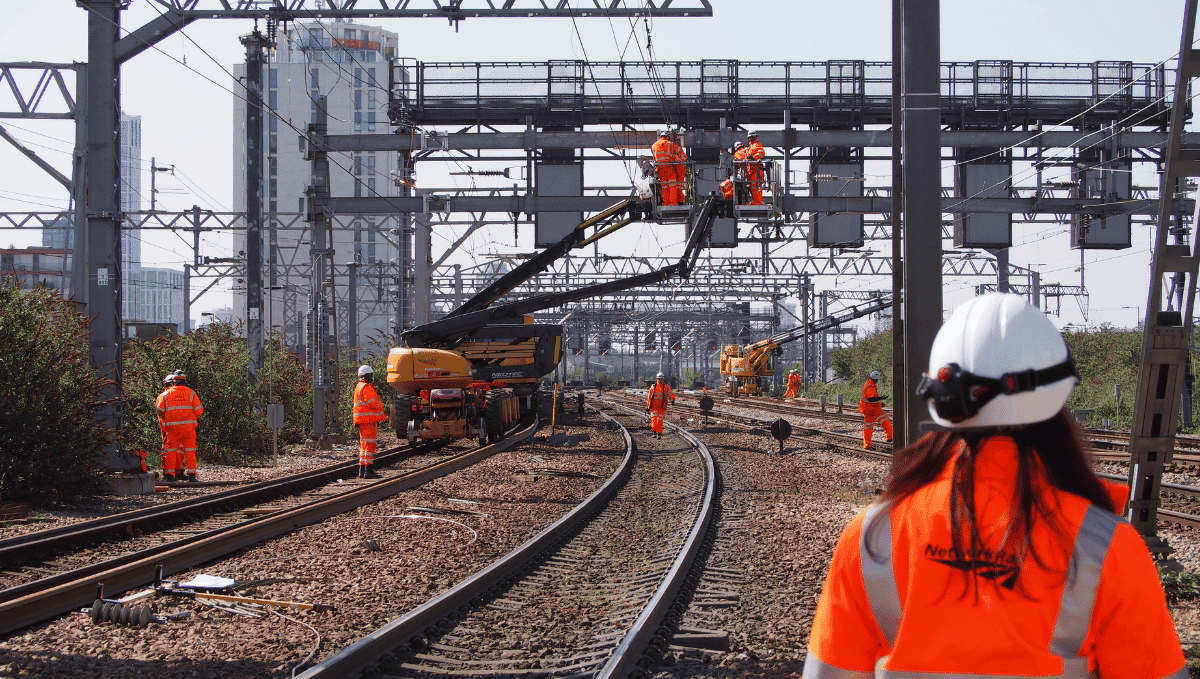 It's unbelievable that Network Rail has issued a communication to staff this morning telling them that they intend to open a voluntary severance scheme (SVSS) from tomorrow even though our union is due to meet with them this afternoon under the avoidance of disputes procedures on this very same subject.
Network Rail's proposal is to slash Band 1-4 jobs with the SVSS without any consideration or plans for what will happen to those of you who stay behind, without any substance on how people will be selected to stay or go, without any consideration to workloads, and without any due consideration to the safe running of our railway.
Our General Secretary, Manuel Cortes, says:
"Network Rail's Kamikaze approach to job cuts is a disaster for the safety of our rail network. Our union won't sit idly by whilst the already heavy workload of our members – who will remain within the company – will become intolerable after these cuts. This poses a major threat to their health and wellbeing and to the safe running of the railways.
"The fact that Network Rail don't know what structure they want, or need to put in place post this restructuring should worry everyone who uses our rail network. It poses an uncertain future for those who remain – who knows how secure your job is or what your workload will look like?
"Frankly, these cuts are being driven by bean counters who know the price of everything and the value of nothing. Our union is already in dispute with Network Rail and I will be speaking to our colleagues in the other rail unions about the possibility of coordinated industrial action next month."
Other than offering the SVSS, they have no plan! As the adage goes – fail to plan, and you plan to fail! And the SVSS has only been made possible through the Rail Industry Recovery Group (RIRG). Until this announcement from Network Rail, it was clear that the RIRG Enabling Framework Agreement would give an industry-wide SVSS with a common opening and closing date and selection criteria.
It was clearly stated that the SVSS will be focused on those of you where restructuring of your role may take place and where you may wish to leave the industry. The TOCs are holding steady to this agreement. So why not Network Rail?
Once again, we see Network Rail jumping the gun and placing your futures in jeopardy. The SVSS is being offered without any thought or idea about what jobs will remain. There are no plans for what Network Rail will look like after the cull.
Whatever you do, don't put your name forward for voluntary severance just yet. We are seeking answers from the company on what the future structure will look like, what selection criteria will be used for applicants and why their scheme differs from that being offered by other railway employers, and their own voluntary severance scheme. We will also be seeking assurances that the SVSS will mean that Network Rail will not be seeking any compulsory redundancies – something our union will fight tooth and nail for!
We hope to gain answers to these questions at this afternoon's meeting. Watch this space.