TSSA attacks Shapps over 'categorically untrue' railway Controllers comments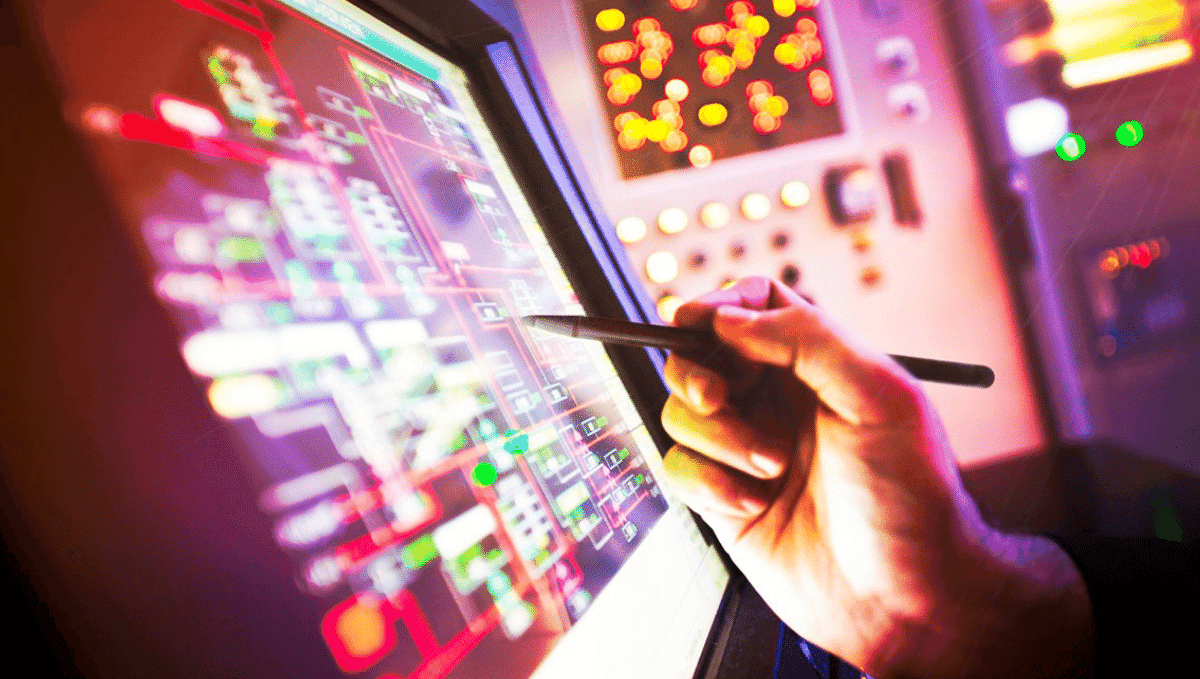 TSSA General Secretary, Manuel Cortes, has written to Grant Shapps to demand he retracts 'false claims' suggesting unions prevent Control staff from moving from one screen to another in the course of their duties.
On the BBC Radio 4 Today Programme the Transport Secretary was asked about suggestions the government was planning to bring in agency workers during industrial action to cover some jobs, but instead began discussing the role of Controllers.
In his letter Cortes suggests Shapps may be 'confused about the role of Controllers', saying the union would 'strongly urge you to educate yourself about the way the railways run and to appreciate the highly technical skillset of our railway workers'.
On writing to the Transport Secretary, Manuel Cortes commented: "We've got used to lies and misleading comments from Grant Shapps and his boss Boris Johnson, but what he said on the radio this morning was categorically untrue, so we've asked him to correct the record.
"The Transport Secretary is blundering his way through this dispute. First, he claimed they would bring in agency workers to break the strike, now he's changed tack and is trying to blame unions for blocking things we never have. It's desperate stuff and it's all untrue.
"Shapps has the ability to resolve this dispute by engaging in talks over pay and job security for rail workers. We urge him to put his efforts into talks rather than spouting nonsense on broadcast media."
The full text of the letter from Manuel Cortes to Grant Shapps is as follows:
Dear Grant,
I'm writing to you to raise concern about comments you made on Radio 4's Today Programme this morning in which you claimed that unions have blocked
Controllers from working at more than one screen. This is categorically untrue and misrepresents the safety-critical role that our Control members carry out.
A week ago you were suggesting that agency workers could be brought in to keep rail services running – they can't. Now you have suggested that Control staff could cover for each other if unions weren't preventing them from doing so – again untrue.
On national radio this morning, you claimed: "If some person is sat in Network Rail's control room and they're sat at a screen, at the moment they may not move to another screen – even though they're fully qualified to do so - without union permission."
As the union with a high number of Controllers, I can tell you with certainty that we have never prevented members from moving to another screen. That's simply untrue so we ask you to correct the record, to not repeat that falsehood and to not continue to mislead the public.
We have received multiple comments from our members complaining about the misrepresentations you have made about our rail industry. We strongly urge you to educate yourself about the way the railways run and to appreciate the highly technical skillset of our railway workers.
As you seem to be confused about the role of Controllers, let me explain the current situation to you.
There are two types of Controllers: Train Running Controller, and Incident Controller.
1. Train Running Controllers are responsible for which trains are running on lines at any one time. They rearrange train timetables depending on any disruption and make decisions on cancelling services, keeping other services running on time and so on. They look at delay minutes, and operators look after drivers and units. They don't generally deal with safety issues. These controllers could be employed by Network Rail or by train operators.
2. Incident Controllers deal with infrastructure, for example trespassers on the line, points failures, accidents, broken rails, fencing, drainage, signalling and a wide range of safety issues. They are responsible for dealing with emergency services, electrical power supplies and so on. These controllers are employed by Network Rail.
Incident Controllers already work across multiple screens as part of their job. But the two jobs are distinct, with different roles, knowledge and responsibility. A Train Running Controller cannot cover an Incident Controller because they do not have the training to do so and there could be a major incident without that specialist knowledge.
Train Running Controllers may not be able to cover another TRC's job because they are employed by a different train operator – this is part of the fragmentation and privatisation of the railways which was brought in by the Conservative government. Additionally, local knowledge is very important and Controllers build up specialist detailed knowledge of the details of each line or route they are responsible for, knowing where level crossings are, difficult points on the track and so on.
Controller jobs demand experience, training and knowledge. There are no agency Controllers, and it is a nonsense to suggest that Controllers can simply cover for each other. Most Controllers come into the role from somewhere else in the railway industry, often from signalling, and even then it takes 3-6 months to train them up. You can't come into this job cold and you can't train externally for it.
Please retract your false claims that unions have prevented Control staff from moving to another screen.
We urge you to attend talks with our union and sister rail unions to resolve the ongoing dispute. As you are well aware, it is the Department for Transport that prevented Train Operating Companies from making pay offers or any assurances over job security, and it is the DfT which continues to dictate the terms of any talks TOCs engage unions with.
Yours sincerely,
Manuel Cortes
TSSA is currently balloting members- including Controllers - over strike action and action short of a strike in a dispute over jobs, pay and conditions at several rail companies – Network Rail, CrossCountry, East Midlands Railway, West Midlands Trains, Avanti West Coast, Northern, LNER, Southeastern, Great Western Railway and C2C.